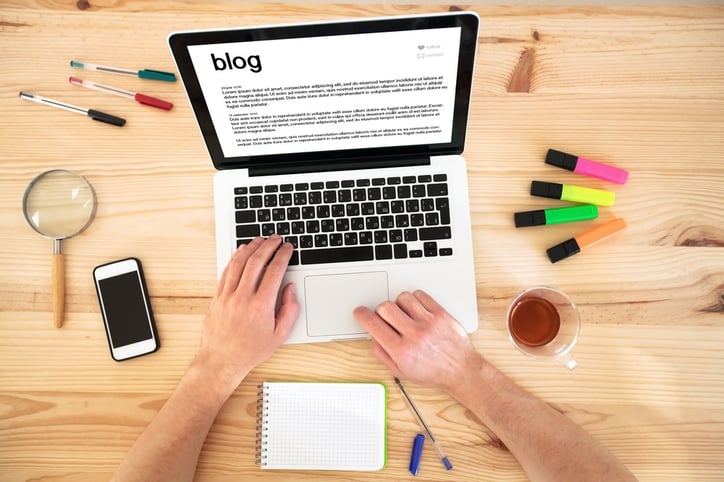 "How do I change a flat tire?"
"How do I cook an easy five-course dinner?"
[10 minutes later] "Where are nice restaurants near me?"
"What are the best nutritional supplements?"
"Where can I find cute clothes downtown?"
"Which car dealership near me has the best reviews?"
What do all of these questions have in common? I searched each of them online and found just the answer I needed. The reality is that in today's digital world, people are simply going to find whatever information they need online. There is virtually no limit to the power of the Internet.
So, when it comes to your business, are you using this potential power of the Internet to educate people about your industry, or is someone else?
Business owners would be wise to remember the infamous adage from Spider-Man, "With great power comes great responsibility." Your business' website must inform and educate. When you stop viewing this as an option and begin seeing it as your business' responsibility, then you will be regarded as an online expert in your industry, and eventually, your sales will increase because of it.
So, how can your business fulfill this responsibility of educating potential customers online? The most effective way to inform online information-seekers about your business and industry is through the use of a blog on your company's website.
Businesses with an online blog experience the following benefits:
Blogs position you as an expert.
To consumers, it is glaringly obvious when a business truly knows the ins and outs of their industry. Business blogs are great at accomplishing this! Businesses who have an online blog automatically position themselves as an authority on any particular subject. This significantly builds trust, making consumers much more likely to become customers.
Consumers also appreciate when businesses offer "expert" advice and timely tips and tricks on their website. This way, they feel the freedom to educate themselves before making a decision to buy. As stated above, consumers are going to find the information they want online. Are they going to find that your business is the online expert, or will they have to resort to a competitor's blog to find a true authority on the subject at hand?
Blogs settle unanswered questions.
Are there any common misunderstandings that your business' current customers or potential prospects experience? Or what about any unmerited myths regarding your industry as a whole? A business blog is a great place to address these! This helpful article states that the best blogs answer common questions and dispel harmful myths.
A blog enables businesses to be in control of the information that is released regarding their company and industry as a whole. Addressing questions, myths, and misunderstandings head-on is the only definitive way to allow the public to see your business rightly. A business who takes the time to blog about these unanswered questions is sure to gain the trust of many consumers.
Blogs show that you care.
Remember this: Consumers who feel cared for will buy more. It is hard to convince someone of something without expressing excitement and genuine compassion. Businesses who take the time to blog are demonstrating to customers and prospects alike that they sincerely care about their well-being.
Blogging also helps to break down consumer defenses. When businesses offer advice through their blog, it makes people feel that their best interests are being taken into consideration. Not to mention, when people find and read an informative blog on their own time, they will think that purchasing a certain product or service was their own idea, significantly increasing the chances of a business securing new customers.
Blogs drive traffic and generate leads.
Businesses without a blog are not constantly adding new information to their company's website, limiting the chances that search engines will easily recognize them. Comparatively, when businesses regularly add new blogs to their website, it adds more pages, meaning higher chances of showing up in organic online searches. This leads to more website traffic and the opportunities to convert this traffic into leads.
Blogs boost your social media presence.
Each blog posted by a business doubles as great content for sharing on social media channels. Additionally, blogging helps businesses get noticed on social media platforms. Blogs are social-friendly, meaning that they can easily be shared on all major social networks at the click of a button. This could help to expose your business to various types of audiences that may not have discovered your business' website otherwise.
The reality is that people are going to find whatever information they need online. So, will it be from your business' blog or someone else's? That's entirely up to you!
Want to start a business blog, but aren't sure where to begin? Contact us at Zimmer Radio & Marketing Group. We're here to help get your business noticed!