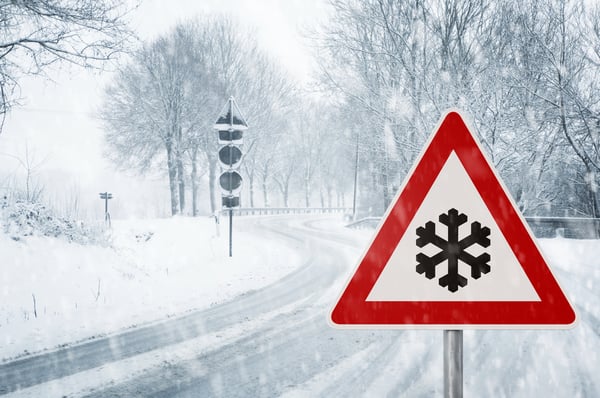 Did you know that there is a link between weather and your mood? Which, ultimately will affect your purchasing decisions. Researchers are calling it weather-based marketing. But, for those of us who work in sales, you are aware of this already. When winter hits, leads and revenue tend to turn into an icy slowdown. The question is, how do you keep sales hot through the colder months and increase revenue? Find out below with these five tips.
1. Increase Customer Experiences
Everyone can talk the talk, but can you walk the walk? Are you doing everything you can to increase your customer experiences? When you hit a slowdown in your sales, it makes customer experiences even more important. From the initial meeting to closing opportunities, take the time to learn your customers and prove to them why they need you. Put in more time, effort, and focus on current customers and any prospects. Our tip, treat them like gold - show them why you deserve their business… walk the walk!
2. Improve your Website
If you have the extra time on your hands, work on your website. Your site could always use updates and more relevant content to attract new customers and increase sales. Implement some of your marketing strategies to your site like focusing on search engine optimization (SEO). You can do this by adding a blog or news section to improve visibility on Google search pages.
3. Social Media Focus
People may be hiding inside from the cold, but they are never hiding from social media. Most are on social media every single day, and you need to make sure you are there as well. Follow your customers on all social platforms and create conversation. Implementing a great social media strategy to engage your followers to participate in could turn into a greater conversation about your business and could generate a lead.
Maintain all of your social media platforms to constantly remind your audience why they should shop your products or services, even if they are not there yet. Just be there and they will continue to see your name, branding, and messaging.
4. Is the Pricing Right?
Are you looking into what your competitors are charging for similar products or services? Use the internet to your advantage! Do some market-based research to price competitively and accurately. Customers will be doing their own research and appreciate a fair price, and if you are matching their budget from the start, you'll be in a great position to make the sale.
5. Partner with the Right Marketing Agency
Finally, if you feel you cannot beat the winter slump alone, let Zimmer Communications help! All of those tips we discussed above we take care of. You can make it through all seasons knowing that your business will be increasing in revenue and sales will be hot. We're in business to help your business grow!