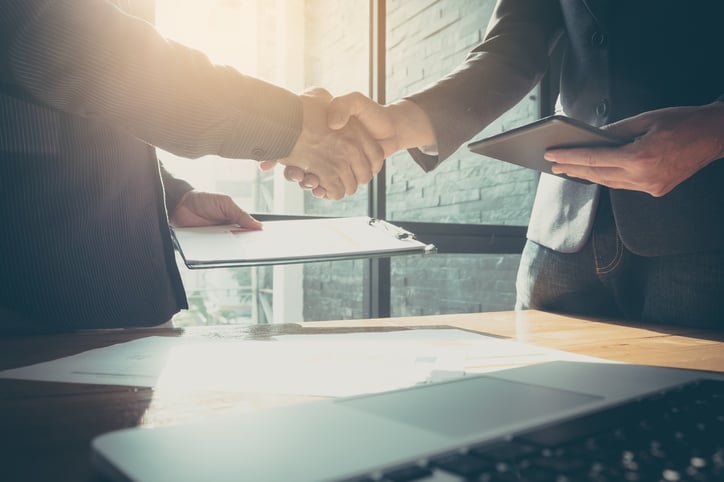 Last year was a big year for B2B marketing. From the emphasis on mobile devices and personalization to machine learning and smart devices being connected to each other, the trends for B2B marketing have reshaped the way that businesses can market to each other. Below are 5 trends we've identified to help you boost your bottom line.
1. Account-Based Marketing
When you hear the old adage about how it's cheaper to maintain a customer than acquire one, it never mentions that you'd also generate more revenue with them as well. Also referred to as ABM, account-based marketing relies on focusing your advertising on the high-value accounts you already have. The result is high-quality, high-value sales that have high close rates and align with both your sales and marketing strategies. Remember to tap the marketing channels you know already resonate with them.
2. Thought Leadership
One of the things that people are realizing about B2B marketing is that it actually works an awful lot like B2C marketing. In this case, consider how influential content marketing is in influencing consumers early in their research and consideration phases. The same can be said of its B2B counterpart, especially when sharing insights that educate and effectively present your expertise in your industry. You should market and promote your content in radio and magazine ads.
3. Refocusing Your Marketing Mix
Brands do best when they dominate one advertising channel at a time, until the budget allows for you to expend in to more areas. Whether or not your budget can fit in a wide variety of such channels isn't necessarily important. It matters much more that you're advertising in the right place and time while saying the right thing — for instance, having testimonials of your customers featured in a magazine ad, or having a radio personality endorse your products and services to all their listeners.
4. Data-Driven Marketing
This is yet another "import" from B2C. It's already adopted somewhat, but often it's during the execution of a marketing campaign. While that's incredibly valuable — it shows whether or not your tactics are working in real time — we actually mean this should start much earlier, specifically in the strategic planning stage. It provides you with much more insight on your marketing budget and better ensures you allocate money in the best way possible, right from the start.
5. Customer-Centered Approaches
CX (i.e., the customer experience) must be recognized by all businesses as the center of their approach to prospective customers and clients. That's because, while price is important, CX is much more valuable, especially in the younger generations, which value transparency and authenticity as well. If all you're doing with your marketing is targeting customers, rather than engaging them in a complete and valuable CX, you won't see the returns you need to.
Tactics like account-based marketing are how good businesses become great ones. Use the trends for B2B marketing that we've outlined above to plan the best message strategy for branding or your next campaign.