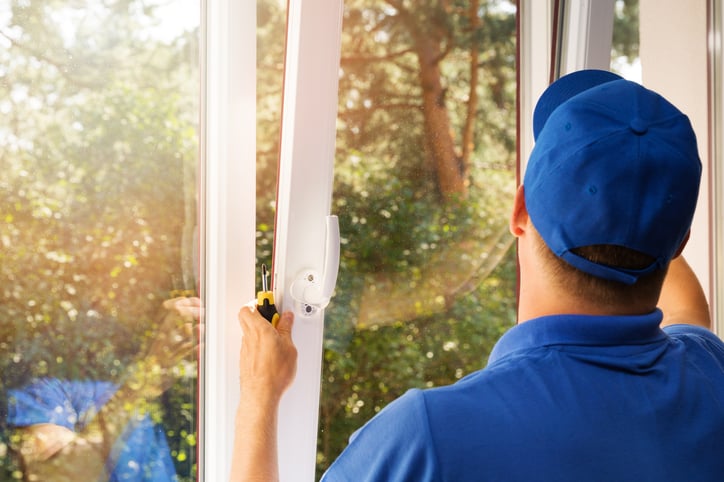 In the home improvement business, it's vital to stay on top of trends. That doesn't just mean offering what homeowners want — modern styles, top-quality materials, and the latest innovations. Equally important is staying on top of marketing trends, so you can cut through the competition and reach today's homeowners.
Take a look at the top three trends transforming home improvement marketing.
Trend #1: Homeowners Start Their Home Improvement Research Online
Home improvement projects can be big-ticket items, and homeowners are taking their time and doing their homework before making a decision. In fact, they're taking longer than ever. A recent survey by Synchrony Financial indicated that, from 2016 to 2017, consumers' big-ticket purchase journey went from 63 to 81 days. (On the plus side, the average spend for these purchases has gone up to $2,055, a 9% increase in one year.)
The majority of both in-store and online purchasers begin the process with online research — 78% and 88%, respectively. This means it's critical for home improvement businesses to show up, have a strong online presence, and provide a seamless web experience to capture homeowners early on in their decision-making process. Ensure that your website is easy to navigate so that consumers can find the information they want and know what steps to take to engage you for their projects.
Trend #2: Social Circles Inform Home Design Choices
Social influencers, interior designers, and DIY experts share their home improvement ideas with followers on social media — and that's where many homeowners go to find inspiration, as well as post about their own projects, plans, and ideas. In a 2017 survey of 1,500 homeowners conducted by SoFi, 28% of homeowners said they had made at least one purchase for their home in the previous 12 months based on something they had seen on a friend's social profile. This trend is particularly significant for younger homeowners, 25-44, with 44% turning to Pinterest or Instagram for design ideas instead of home improvement shows and TV networks like HGTV.
#HomeEnvy is a real thing. Ensure you have a consistent presence on social media channels so you can build connections and share inspiring content, and use print and radio to build on emotions offline. Magazines and radio are platforms of possibility, where you can help your audience imagine enviable homes and Pinterest-worthy projects — with the help of your services.
Trend #3: Visual Content is King
Appearance matters. For many homeowners (44% according to the aforementioned SoFi survey), the primary motivator for home improvement projects they're considering is cosmetic. That means that rich visual content is critical, not only on image-heavy platforms such as Pinterest and Instagram, but on others platforms like Facebook, as well as your website, digital promotions, and magazine ads.
There are endless visual storytelling opportunities for your home improvement business. For starters, you can share before-and-after photos, behind the scenes sneak-peeks, and step-by-step DIY projects. Even radio advertising represents an opportunity to help your audience visualize the home of their dreams! You can also introduce followers to your team — the professionals and design experts that make projects come to life.
Staying on top of trends is vital to staying on homeowners' radar and ahead of your home improvement competition. Pay attention to the trends discussed today, and contact us to discuss more ways to grow your home improvement business.