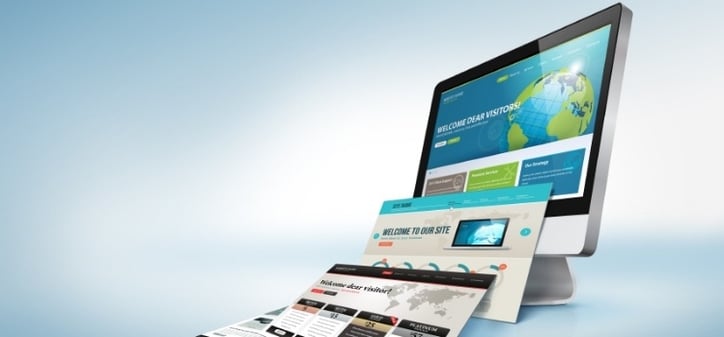 As a business owner, you've undoubtedly already recognized the need to have a business website. Of course, it's all too easy to focus so much on having a website that you fall into one of the classic causes of advertising failure — the desire for instant gratification. Even if your website has been in place for years, simply having a website isn't enough; it needs to be functional and have all the right elements for success. More importantly, it needs to be easy for customers to use.
Why It Matters
There's a number of reasons why your website needs to be easy to use. You should know that, in many cases, your website will be the first encounter customers have with your brand, so you need to make a good impression, and you need to make it quickly. Here's a few statistics to help you understand just how quickly:
55% of web pages are viewed for 15 seconds or less
47% of consumers expect a web page to load in two seconds or less
40% of consumers will abandon a web page if it takes longer than three seconds
Google has identified what's driving this shift — mobile technology (especially smartphones) has enabled consumers to become accustomed to information, products, and services on-demand and anywhere, including on the go. That's right: what's a trap for you as a marketer is a trend among consumers that you need to not only accommodate but endorse. Instant gratification has shattered the traditional path to purchase and fragmented it into a series of micro-moments, which position consumers in a way that allows need in the moment to trump any kind of brand loyalty. They do their own research and make purchases from their devices, so if your website isn't quick to load and easy to use, you're going to lose them.
How to Get It Done
Whether you've recently developed your website (perhaps without the help of a professional) or developed it years ago and haven't thought about design since then, as a business owner you need to understand how to make your website easy to use. Even if you hire a professional, you should know what to ask for and what to look for in their proposals. So remember, as you review our tips below, 76% of internet users say the most important characteristic of a site is how easy it is to use, even to the point that they prefer ease of use over trustworthiness for topics as important as health and medicine.
Tip 1: Make Your Website Responsive
A responsive website design offers a number of benefits thanks to the fact that your design will automatically adapt itself to the screen size and shape of whichever device your customers are using at the time. First, it all but ensures that your website qualifies as optimized for mobile, ensuring that you avoid Google's ranking penalty. That penalty alone is enough to seriously damage your bottom line and dull your competitive edge. It also means that you don't have to waste time developing a second mobile site, or worse, several versions of your site tailored to specific types of devices, both of which open you to redirect failures and problematic URLs.
Tip 2: Avoid Clutter and Make Use of White Space
As you might imagine, cramming text and images into a web page makes it that much harder for customers to find what they want. A clear, open design helps different elements (such as CTAs) stand out (effectively highlighting them) and the proper use of white space means that each page element is "thumb friendly." It can also help site visitors understand when page elements are unrelated to one another, and serves to keep information and images in chunks that are easier to consume and understand. This all adds up to an easier, faster experience for the customer.
Tip 3: Design Each Page to Be Visually Appealing
Once it's easier for customers to see the parts of the page, make sure that your site is visually appealing and that it resonates with customers on an emotional (albeit subconscious) level. Your marketing needs to tell your brand story, and your website needs to do the same, completely and concisely. The visual design should be organized to clearly move your customer through the information you provide in a way that makes sense. Not only should it be easy for them to find what they're looking for, but customers should be motivated by the site itself to complete the action. This adds a positive engagement to their experience.
Tip 4: Use Clear Calls-to-Action
Why are customers visiting your website, or even a particular web page? That, above almost all else, needs to be clear and to stand out. Your longtail keywords should be coordinated to those calls to action so that when customers search, you've already connected the dots for them.
Tip 5: Keep It Simple to Keep It Easy
While graphics, videos, and navigational design are important tools for making concepts and CTAs easy to understand, remember that you need to avoid overdoing it. Too many graphics (especially if they're not an optimal file size) or too many videos can kill precious seconds of your load times. You need to endeavor to give the customer what they want or need without a lot of unnecessary content to distract them
Now that you have a clear understanding of why your website needs to be easy to use, it's time to take a good long look at your website design, preferably from multiple devices. Refer to our tips for how to make your website easy to use and evaluate what you've done right and what needs work. Do you need to completely rebrand your site, or do you just need to change up a few elements? This will help you evaluate how much time and money you need to budget to an extremely vital extension of your business.