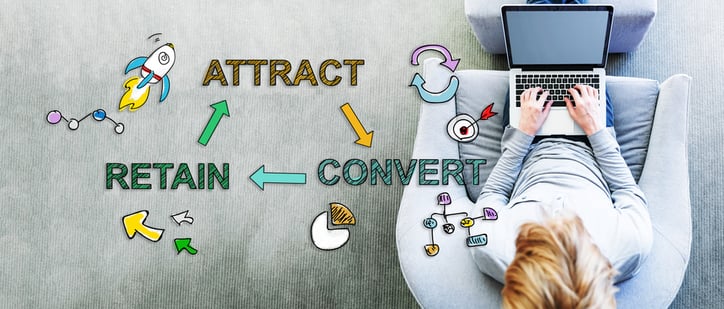 Did you know it costs five times more to recruit a new customer than it does to keep an existing one? That's right, and what's more, it can cost as much as 30 times as much, depending on the industry! However, many companies simply fail to quantify the impact of customer retention. They do not focus enough on current customers or consider how to retain them. Instead, they focus their marketing efforts on garnering new customers, much like a toddler who tosses an old beloved toy aside in preference to a shiny new toy. To place customer retention in the place of prominence it deserves, answer the following questions:
How can I re-sell to the customer?
Is there an opportunity to cross sell?
Are there additional products or services to up-sell?
Keep in mind, all the new customers you can hope to obtain are not worth as much as the customers you already have.
Saves Money and Time
As mentioned above, it costs substantially more money to recruit a new customer than it does to simply retain an existing one. Therefore, by focusing on customer retention, you can actually save money on your marketing efforts. Your existing customers are also the best prospects for cross-selling, re-selling and upselling, so focusing on customer retention over gaining new customers is smart and cost-effective.
Creates Customer Ambassadors
It stands to reason that new customers are more apt to trust your business if they hear good things about you from their family and friends. Thankfully, most customers are more than happy to tell their friends about a business that has excellent service and/or products. Therefore, taking care of your existing loyal customers, in essence, creates excited advocates and brand ambassadors who are willing to provide references, leads and testimonials. THAT is priceless!
Repeat Customers + Repeat Purchases = Repeat Profits
Loyal customers who already know and trust the quality of your services and products are more willing to spend additional money for even more products. The numbers say customers are 50% more likely to buy new products and spend 33% more when compared to new clientele. In addition, a loyal customer is less likely to leave your business for a competitor.
In general, customers are willing to give feedback. Unfortunately, most businesses fail to ask for it. It is super important to listen to your customers, especially those who are repeat clients as they will provide the most applicable feedback. According to Apptentive, 97% of consumers said they are somewhat likely to become more loyal to a company that implements their feedback.
Retained Customers Tend to be More Comfortable Paying Higher Prices
As you recall from the content above, retained customers are the best demographic for up-selling. They are willing to look past other price options because they already value your services and products. In other words, they are often more willing to pay for additional services or products because they have used your products before and love them. Therefore, it cuts down the risk a customer shoulders when purchasing from an unfamiliar company.
In actuality, your retained customers, not your new ones, are your greatest asset. Of course, you shouldn't forego efforts to gain new customers or reach out to new prospects, but you shouldn't do that to the determent of your current customer base. Customer retention brings a variety of benefits, and ignoring them, or assuming they'll always be there, is simply not an option in today's competitive business market. It is also a bad business strategy that you should evolve into an all-encompassing marketing strategy that values existing customers just as much if not more than new ones.