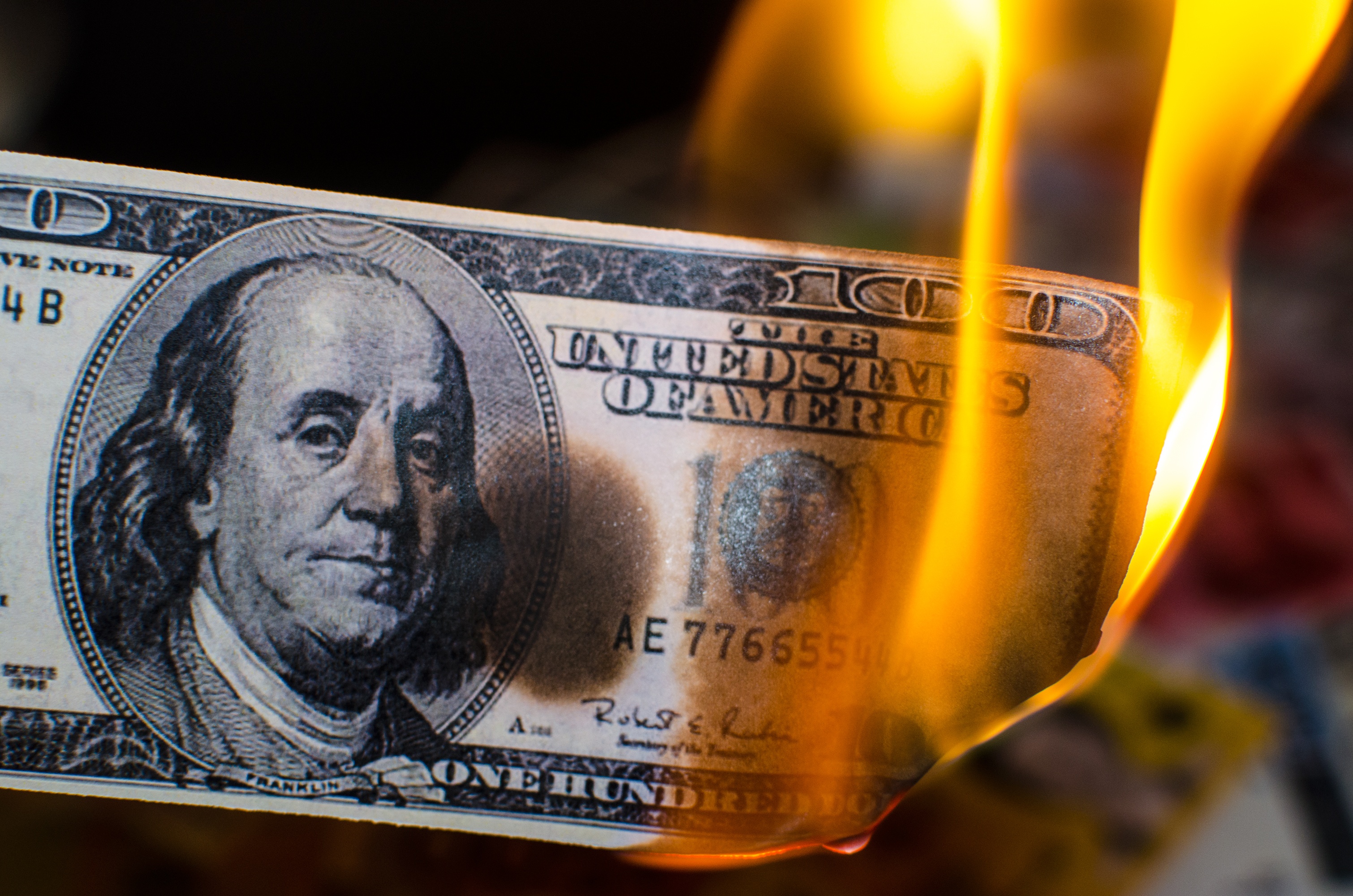 It's a well-worn cliché, but "You get what you pay for," is good advice when it comes to a lot of things in life, including your marketing dollars. Just like you can count on a spit and glue home repair to fall apart and a cheap shirt to start unraveling after a few washes, you can count on inexpensive marketing solutions to give you unimpressive results.
We shared ten examples of when your brand deserves more than the cheap route in a previous post. Today's post examines what you can end up with when you go that route. It's not pretty! (But it is avoidable.)
1. A Brand That Looks Unprofessional
When you lean on the skills of a friend to design your logo, or turn to an inexperienced designer to develop your website or produce your magazine ads, you might save some money in the short-term. But does your logo look just as good on your business card as it does on-screen in digital executions? Does your website have a clean color scheme, consistent family of fonts, and professional graphics and photos?
Ultimately, using unprofessional services can reflect poorly on your overall brand. At best, you can come across a little inconsistent across executions. At worst, you'll lose credibility and negatively impact brand perception. Branding is a critical part of building awareness about your business and standing out from your competition. In turn, it requires professional attention.
2. Embarrassing Mistakes
Many times, cheap marketing and advertising options also promise quick turnaround times. Producing anything this way can invariably lead to mistakes that put your company in a bad light. For instance, a typo may seem like a small thing — think misspelled words or missing punctuation — but it can have a major impact on what your audience walks away with.
HubSpot shares some humorous examples of typos in advertising, including a billboard that read, "Imagine more snacks than you can imagine," and a much more embarrassing typo in the name Lyndon B. Johnson School of Public Affairs. These mistakes are completely avoidable, if given the proper time and professional eye to proofread.
3. Unsatisfactory Campaign Results
There are two parts to this consequence. The first deals with your advertising creative. When your creative is developed quickly for a low price, you're much more likely to end up with a generic ad that your audience ignores — it's just another ad, and it doesn't break through. That's not great for your ROI.
The second part relates to your marketing management as a whole. It may be quicker and cheaper to develop a spot here and run an ad there, but in taking a piecemeal approach, you can't fully integrate your marketing channels or campaigns. That cripples your frequency and diminishes brand awareness.
4. More Time and Money Later
In light of the handful of consequences shared above, you can imagine the extra work necessary to make up for a mistake, or the extra costs involved with redesigning your logo or website yet again. It's clear that going the purportedly inexpensive route can actually mean you'll spend even more down the road.
We get it — your marketing budget can only stretch so far. That can make cutting corners and choosing the lowest bidder awfully appealing. But advertising is also an investment into your company's future. When we say, "You get what you pay for," we aren't trying to scare you. We want you to make the best marketing decisions for your company in order to see real results and thrive. Don't subject your brand to the consequences we've mentioned, and instead commit to spending your budget wisely.