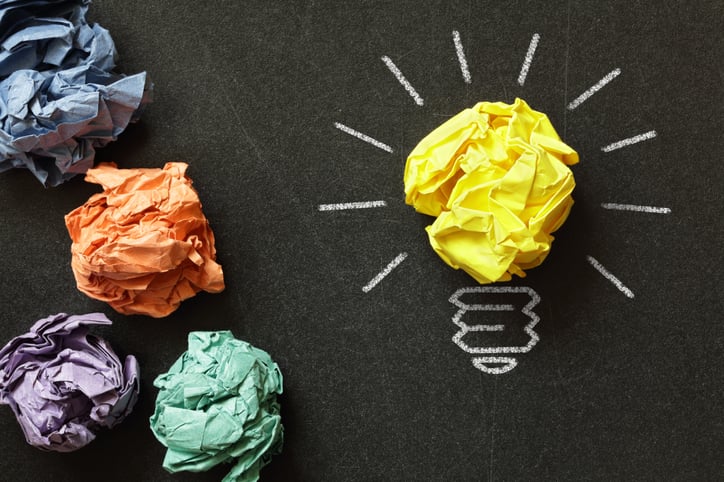 When developing standout, attention-grabbing advertising creative, you have probably come up with dozens of great and maybe not-so-great ideas for your new campaign. Now that you've decided on your goals and parameters, determined your brand's unique proposition and completed your brainstorming, you need to work through all of those ideas to select the very best one for your new advertising.
As you select the winning idea, you and your creative team should ask yourselves a variety of questions to test the idea and determine that it's the right one for you.
How can we make this idea into an effective, ongoing marketing campaign?
To best represent your brand, you need to use consistent messaging across your entire campaign over a period of time. Imagine your idea as it would appear in different types of marketing, from audio to print, to video and digital. This one idea needs to be flexible and effective enough to work for the entire campaign on an ongoing basis.
How can we tell the best story?
A great story connects with consumers, appealing to their emotions and helping them engage with your ad by using their imagination. Though we like to think that consumers make ideas based on logical reasoning, emotion often plays a vital role in decisions we make. Good advertising creative uses storytelling to send a powerful message to consumers.
Which idea is the most relatable?
To create a further connection to your audience, the idea you select needs to be relatable to your target audience and have mass appeal. By knowing your audience well, you can select an idea that reflects your customers' wants, needs, and interests. Your consumers are more likely to respond to your advertising if they can see how it applies to their lives.
Finally, when you select your idea, confirm that it addresses your goals and has an effective call-to-action that prompts people to move further along the buying process.
Once you've selected your idea, stick with it. Don't try to change your idea once your campaign is in production. Trust that over time you will see the results of your hard work and creative thinking. It takes some time for consumers to gain enough familiarity and confidence in your brand to lead to a sale. If you keep changing your message, you will slow that process and end up wasting the money you invested in your campaign.
You should keep the same campaign theme for at least a year (and likely longer) to get the most out of your investment and the best return on your investment. Though you can tweak the way that your message is delivered and the channels it's delivered on, always stick to a consistent message.
For more tips on how to develop good advertising creative, download our free ebook "4 Steps to Developing Killer Advertising Creative Ideas." From setting your goals to selecting your ideas, this ebook helps you understand how to make advertising work for your business through great tips and examples of killer campaigns.