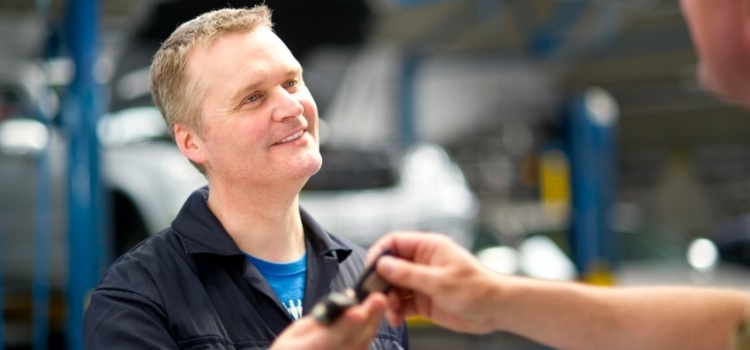 As a business, a consistent customer experience is crucial to retaining those who have chosen to spend their money on your products or services. Their decision to do business with you is what determines whether or not you will continue to grow into the future. Every business should regularly evaluate how they are perceived by their customers and make the necessary changes to ensure that they are delivering the highest level of customer service possible.
Reputation Is Key
Building a reputation for reliable service is more important now than it ever has been. We rely more and more on technology when determining where we will spend our money and while social media allows a business to interact with their customers, it also provides customers with the opportunity to write reviews both good and bad.
According to a Local Consumer Review Survey, 88% of customers read reviews to determine the quality of local business, where 39% read reviews on a daily basis. Having a strong reputation is about more than monitoring websites to make sure there aren't any bad reviews. Being actively engaged in the reputation management of your business is the best way to ensure your customers are perceiving your business the way you intended.
Managing your business' reputation requires constant attention and is detrimental to creating and maintaining a consistent customer experience. This means responding promptly to customer complaints, providing a positive solution to remedy any issues, and, of course, never lashing out in anger.
Remember That Customers Have the Power
Due to the increased availability of online resources and access to the Internet, customers have more control with who they decide to give their business to. A consistently positive experience makes it easier for customers to refer their friends and family to your business which helps you expand your customer base. This group of reliable customers can also provide you with valuable information. By gathering their information, they can provide feedback and suggestions that may help you make changes to your future marketing plans to better target your audience.
How To Improve Your Customer Experience
Inform Your Employees: An informed staff will allow customers to receive information when they have questions or inquire about a product. Being passed from person to person and not getting answers is a great way to irritate a customer and prompt them to take their business elsewhere.

Hire for Customer Service: If you recognize the importance of a consistent customer experience, you will hire accordingly. Bring individuals on to your team who value customer service and are willing and able to uphold the standards you have set for employees.

Quality Control: Enlist the help of secret shoppers and make it easy for customers to provide feedback about your service. Employees know when the managers are watching which is why using a secret shopper can be so effective. Sending someone through the sales process without your employees knowledge can help you pinpoint weaknesses and areas of improvement. Asking your customers to take a survey or provide feedback about their experience is another great way to gather customer information to improve your sales process.

Make Customer Service Part of Your Company Culture: Forbes recently published an article about company culture, discussing the importance of making customer service an integral part of your business. Your business cannot be a success without your customers, and emphasizing the importance of keeping your customer experience consistent will help you retain patrons into the future.

Keep Customers Happy: Customers who are happy will continue to invest in your business and are more likely to spread the word about your services. As you develop a strong customer base, you can build upon it and expand your reach even further. Word of mouth advertising is one of the most effective and the least expensive. By treating your existing customers well you are enlisting them to act on your behalf by promoting your business.

Whether you are a business that has recently opened or you've been operating for years, you should always be asking yourself how to keep your customer experience consistent. Failing to evaluate your processes and make necessary changes over time will ultimately stunt your business' growth potentially giving your competition the advantage. Start making the changes needed to develop a system to train employees and allow your customers to receive the consistent, positive experience that they expect.