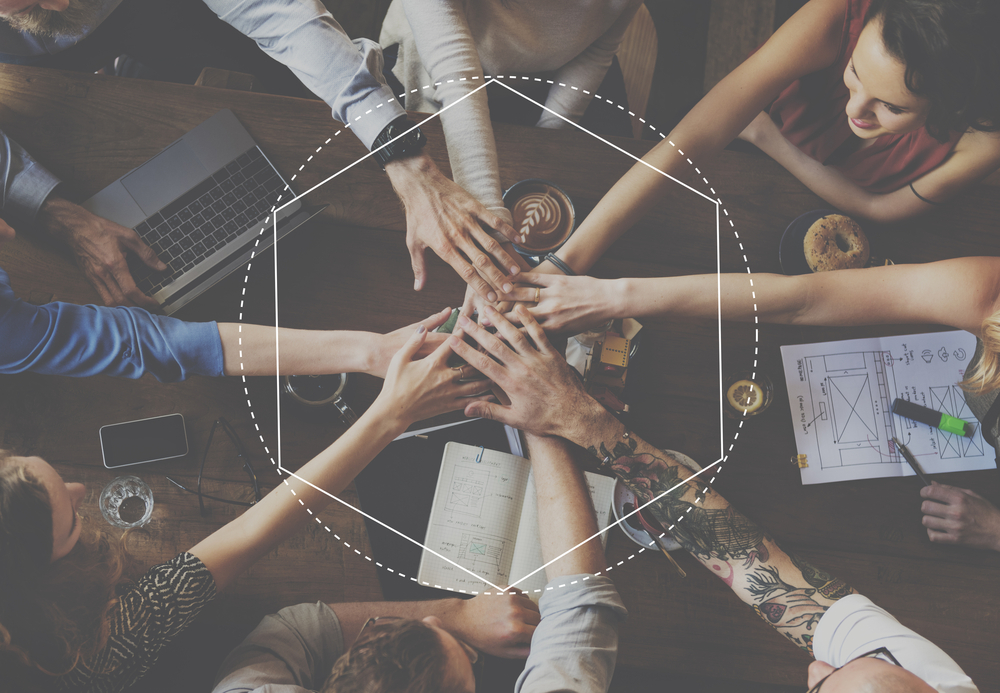 In today's job market, prospective employees have more options than ever when it comes to their next professional venture. And with Millennials now making up the largest percentage of the current workforce, attitudes about job-hopping are shifting as well. That means many employees are keeping their options open for an opportunity where they can feel involved in a greater company vision. This could be setting up your business to lose strong performers as a result.
So how do you retain the new talent you've worked so hard to recruit? Look no further than your company culture.
Every company has a culture, but it is the cultures that are clearly defined and consistently cultivated that create a positive impact on employee retention. Whether it's a monthly potluck or a friendly pay-it-forward program, culture can be a powerful tool for bringing teams together and fostering a sense of community in the workplace. When done regularly, these efforts result in increased employee engagement and happier team members overall. This not only bolsters morale, it also increases productivity. In fact, a study from Forbes concluded that happy employees are at least 12% more productive.
Consistency is Key
Culture isn't always positive. If you don't think your company has a culture, this lack of engagement is, in itself, the culture. Unfortunately, this disengagement has become a worldwide epidemic as well. According to a recent Gallup poll, 63% of employees are "not engaged" in their work, with 24% being "actively disengaged." That means 87% of employees are treating their jobs like a time sheet, crossing off hours everyday without exhibiting any passion for their work.
That negativity disperses into the work environment and before you know it, the company culture has been derailed. This is why consistency is so important in developing culture. When leadership purposefully and consistently exudes the culture they want to see, employees more readily invest in the company. This positivity strengthens teams, making it more difficult for negativity to fester.
Ways To Cultivate Your Own Culture
If you have difficulty organizing an event where all employees can attend, consider utilizing group emails as a way to reach everyone remotely. You can do monthly "challenges" where employees nominate a co-worker who they noticed going above and beyond, or send out company-wide congratulations to celebrate an employee's success. When other employees see that hard work is rewarded and celebrated, it motivates them to push past obstacles that may have discouraged them otherwise.
Events in popular culture and sports are also a great way to bolster employee engagement. At Zimmer Radio and Marketing Group, for example, we hold an annual March Madness bracket challenge with a live leader board. This creates some friendly competition throughout the office and opens up communication with co-workers who wouldn't typically interact through their professional roles.
Culture is Inevitable
Regardless of how you decide to create your company culture, remember that it's going to develop in one way or another. It all begins with the building blocks of employee satisfaction and leadership that is invested in seeing everyone on their team succeed. Fostering a positive environment where employees can feel heard and comfortable is a great start. When your team knows you are invested in their success, they don't hesitate to give back that same investment. This results in a work environment where culture can thrive because it is genuine.
This also makes your company more attractive to outside talent. When you are committed to creating and maintaining a healthy company culture, the outgrowth can be seen in your community. Building a company culture is a continuous process that requires teamwork and communication, and you will find there is a similar outpouring of benefits that will convert even the most cynical employees to become company culture ambassadors.
Interested in learning how your company can grow in more ways than just culture? Subscribe to the Zimmer Radio and Marketing Group blog for marketing tips, professional development, and branding opportunities in Mid-Missouri!