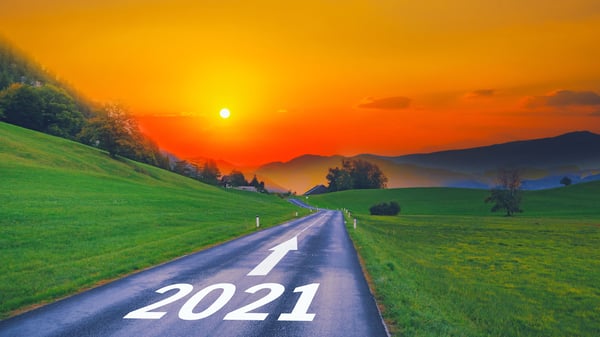 We're officially on the downhill slide of the 3rd quarter and gunning for the end of the year. For many salespeople, this last year may not have been one to write home about (something about a pandemic). It's important to realize that you have a blank slate awaiting you for the future. Now is your chance to capitalize on the lessons learned this year and get focused on what is possible for 2021. It's critical to make the most of goal-setting to help your salespeople recalibrate and plan for next year to be their best ever, especially in the shadow of a difficult season.
Director of Sales Carrie Berkbuegler will share insight into two key elements that every goal-setting plan should have if it's to be successful. These elements are so important that, without them, we believe it will render the entire process useless. You can't afford for your goal-setting to be a waste of time, so grab your headphones, a pencil and a calculator, and let's get started.
This first video presents the fact that, like it or not, sales is a numbers game. A solid grasp of key metrics will chart the pathway to success for any salesperson. Here's how to build a winning strategy for success:
Once a salesperson has their numbers and has built their plan, they only have to put it into action. Then, as their sales coach, you can help make sure they stay on track. As you monitor that plan with them throughout the year, you'll be able to pinpoint exactly where training is needed and provide the customized support for that salesperson to succeed.
Secondly, creating alignment between personal and professional goals fuels the passion for a salesperson to succeed. Here are examples of how to make that happen.
If you and your business struggled in 2020, you're not alone. There were loads of factors, many times outside of your control, that affected your business' ability to produce. It's time to take back control. That starts with a plan, but make sure you know your numbers and have proper alignment between personal and professional goals. From there, the sky's the limit. Here's to opportunity!

If your sales isn't the problem, but your marketing is...we suggest the ebook on helping you develop an annual marketing plan. When your marketing plan is working like it should, your salespeople will thank you.