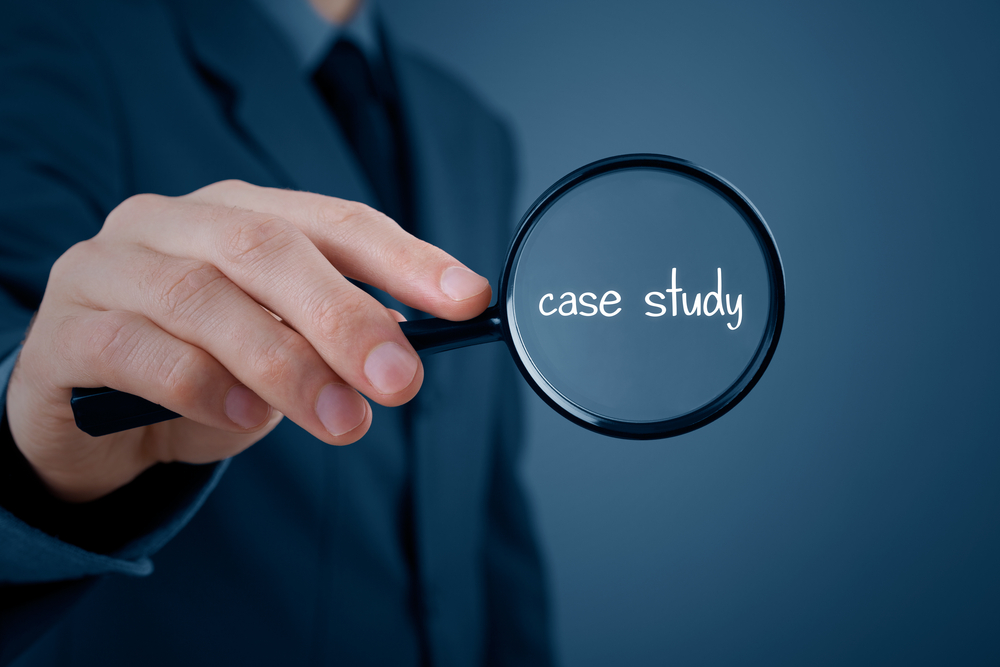 With the number of leads and new customers consistently generated through our inbound marketing efforts, it's hard to believe this now: Not so long ago, we had a pressing digital problem at Zimmer.
"Before we started our inbound marketing strategy, we really didn't have any digital assets that set us apart from our competition," explains Carrie Berkbuegler, Zimmer's Director of Sales. "We barely had a website, we had no way of capturing leads, and we had no online content that explained how we could help our current and prospective clients solve their problems."
It's true! Our website needed a serious rehaul, including a new design and a heck of a lot more educational content for our prospects and customers to utilize. Our lack of such content obviously translated into the low number of leads that our marketing was generating for our sales department. This meant that our sales team was 100% responsible for lead generation and they were relying solely on outbound methods, such as cold calling, to do so. This approach undoubtedly came across to prospects as more "salesy" than personal.
We needed more leads. We needed a website that would help us get them. We needed better ways to nurture our leads once they came in. We knew something had to change. So, in 2015, we turned to inbound marketing for help. Since then, we've never looked back!
How Inbound Marketing Transformed Our Business
Over the last four years, the implementation of our own inbound marketing strategy has allowed us to enjoy the following benefits (just to name a few!):
We developed Target Persona profiles to ensure our content and overall marketing strategy was aligned with the types of businesses we most wanted to help.
We created and published strategic content consistently (blog posts, eBooks, infographics, and more!), which eventually made us much more discoverable online and positioned us ahead of our competition as the industry expert.
We compiled our entire database of contacts into one, centralized location, along with access to a variety of technology and tools for lead nurturing.
We utilized email and social media to strategically promote our new content.
We paired our new inbound marketing with outbound advertising to more effectively disseminate our marketing and content and to better connect with prospective clients.
The Results?
So, let's talk numbers now. What results did we reap from our inbound marketing strategies? There are too many to count, but below, we're listing some of the key success metrics we've obtained over the last four years.
We have driven more than 250,000 website sessions, more than half of which are from organic search, which demonstrates the success of our strong SEO efforts and ability to be discovered earlier in the buyer's journey.
We have collected more than 1,300 blog subscribers in our database, tracked more than 14,000 views to our blog posts and experienced a major increase in our social media traffic and engagement.
We have generated more than 1,900 new leads with an average landing page conversion rate of 12.81%.
We have acquired 113 new customers for at least $753,000 in new business – and that's not including renewals!
"Inbound marketing has been life changing for our business, both in revenue and in making us true thought leaders in our industry," Berkbuegler continues. "Inbound has made it easier for our salespeople to get appointments, has helped turn our cold calls into warm leads, and has caused us to consistently hit our revenue goals."
How Your Business Can Get in on the Action with fuze32!
After experiencing such unprecedented success from our inbound marketing efforts, we determined that our expertise could help meet this common business need for other companies in the community and beyond. That's why we launched an all-new division of our company in fuze32! fuze32 is a company that is solely dedicated to advising and executing inbound marketing strategies for businesses of all industries and sizes.
We help turn businesses around because we get it! We've been there ourselves! fuze32 takes lackluster websites with little content and low lead generation metrics and turns these businesses into lead generating machines!
Carla Leible, Zimmer's Market Manager, is confident in the imminent success of fuze32's future clients. "We are thrilled to provide such a cutting-edge and proven marketing solution to businesses. If you're a business that wants to be seen as a thought leader in your industry and wants to help your salespeople get more quality appointments and close more dollars, then this is something that you simply cannot pass up."
Want to learn more about fuze32 and how this new agency can help your business? Take a look at our website today!
Want to learn a little more about inbound marketing first? Grab your free copy of fuze32's latest eBook and learn how this strategy can transform your business for the better!