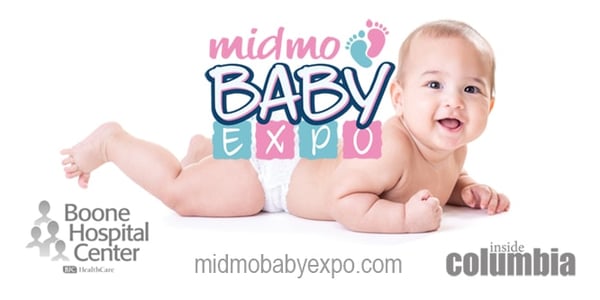 The Mid-Mo Baby Expo is officially underway! This year we've decided to take it online due to COVID-19… Ensuring the safety of those who are pregnant and new mothers is extremely important to us, but we wanted to make sure we still could gift them with some swag bags. Why? Simply because mothers deserve it, especially during a pandemic!
Sponsoring this Online Event
Our major objective is to provide substantial exposure to your brand, company, product or service. By being a part of this virtual event, you can make thousands of dollars in extra revenue! Your company will be seen and heard. This is a great event to sponsor if you are looking to increase sales, generate new leads or simply increase brand awareness, it can all be done virtually!
Benefits of Becoming a Sponsor
When you become a Mid-Mo Baby Expo sponsor, you receive a numerous amount of benefits. One of the benefits being that we are promoting this event on ALL of our radio stations, in weekly e-blasts and on social media. Other benefits include:
Your company showcased on its own personal profile page on the site.
Leads provided for those who are sponsors and have donated prizes through registrants contact information.
Social media showcase on the website.
Marketing collateral like downloadable brochures, pictures/videos of products or services as well as a request for more information directly emailed to you.
Promoted in Inside Columbia Magazine.
Promoted online until December 31, 2020.
Here are a few more reasons why you should become a sponsor...
Be a Part of your Community
Consumers pay close attention to businesses that are involved in their community! Local businesses can especially benefit from this by putting their business' name in the spotlight. There is nothing better than creating new, long-lasting relationships in such a virtual environment! Not to mention the goodwill that consumers will associate with your business after seeing your efforts to be locally involved.
Generate Qualified Leads
Lead generation is one of the most valued aspects of sponsoring an event. Various ways to continue this lead generation during the Mid-Mo Baby Expo can include sponsoring a giveaway with a certain prize from your business. Since it is an online event this year, you will receive the registrant information as leads.
Make Money
Who doesn't love to make money and have fun at the same time?. Many businesses showcase their product(s) to not only educate, but to sell and make their money right back on the spot. Keep in mind that this event will run until December 31, 2020… Which means more opportunity for exposure and to make money because of the longer time period the event is being held for!
How it Works
We will have a section for each sponsor with their logo on a prominent location on the Baby Expo website with the different levels of sponsorship. Each one of these logos will have a clickable link that leads to their website.
Once the individual clicks on the business or exhibitor name, the page will then open to more information about the business that includes the following:
Business logo.
Business mission statement/tagline.
Description that tells the individual more about the business.
Downloadable brochures.
Photos and or videos.
Contact information: phone, fax, address, email, website and link to all social media platforms.
More information section: If the individual would like to contact this business through the Mid-Mo Baby Expo website, they can enter their contact information and why they would like to be contacted. This will be sent directly to a designated person at that specific business.
We're expecting the Mid-Mo Baby Expo to be one of the best events we have held virtually! It will be effective for all of our business sponsors! Have you been inspired to sponsor the Mid-Mo Baby Expo? Click below for more information!