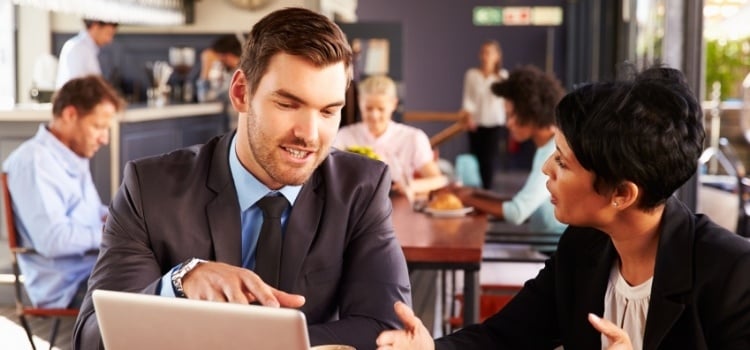 You, like many other mid-Missouri business owners, are constantly seeking new ways to connect with others to grow and expand. Missouri businesses need to reach out and market themselves in such a way that they connect with the right people, and more importantly, deliver a relevant message to their audience.
So what are some of the latest B2B marketing trends that you can leverage to effectively connect with other potential business partners in your area? Here are some recent trends in B2B marketing, and how you can leverage them to find the right audience for your products and services:
1. Forget "Digital Marketing"
While marketing and advertising via digital channels will remain relevant for the foreseeable future, we are past the era of digital marketing being treated as a specialty. As digital channels like smartphones and tablets quickly become part of our everyday experience, the digital element becomes less and less relevant. Digital marketing is now so mainstream and central to most strategies, that advertisers don't necessarily need to give digital it's own treatment any longer.
2. Focus on Customer Experience
According to a recent Forrester Report, customer experience, correlates tightly with revenue and business growth. Just like B2C, B2B buyers expect a simple and seamless customer journey. With that in mind, you need to focus on each touchpoint of their experience, digital or otherwise. You should be just as focused on B2B customer experience as B2C, because in the end you're still selling to people. Whatever the business is that you're trying to sell to, the people involved with your product or service still want a positive customer experience.
3. Advocate Marketing
Some of your biggest fans are probably your current customers, so you need to put a focus on making them your brand advocates. By turning your clients into promoters of your products or services, you'll be able to build a strong network of people that know and trust your business simply by word of mouth. Make use of customer testimonials in your next radio ad to add credibility to your business. If they're a happy customer they'll be more than happy to share their story.
4. Sales Enablement
One, of the many, major trends in marketing over the past few years has been sales enablement. This involves using marketing to provide sales with insights into buyer motivations, behaviors, and activities to help increase sales results. Sales enablement can be useful for most B2B firms, especially ones that are service-oriented, where marketing acts primarily as support to sales and business development. Core elements to sales enablement include, but are not limited to, demand generation, lead nurturing, and content marketing. Marketing automation platforms tend to be the primary focus of sales enablement, as those systems are able to provide better buyer insights, predictive analytics, and proactive content support.
5. Podcasts, Live Streams, and Webinars
While these mediums share a great deal of similarity, podcasting has perhaps been growing the most, with Edison Research finding that 33% of Americans have listened to at least one podcast in 2015. Podcasts are also a great tool for businesses because they are cost effective, easy to produce, free for the listener, and provide an easy to digest format for people to listen to whenever they like.
Live streaming video tools, like Periscope, now give marketers the ability to produce live streaming video, on-demand, and to a virtual audience. A step further, marketers are now seeing the benefits of producing their own webinars, which are typically focused around a specific topic or theme. These can be entertaining, while also containing valuable and educational information for those tuning in. And, unlike live streaming apps like Periscope and more like podcasts, webinars can be recorded, and posted to your website so interested parties can view the information a later date.
6. Continuous Focus on Content Marketing
A content marketing strategy requires businesses to continuously focus on building smart and useful content for their audience. In fact, a recently released report by PulsePoint & Digigday found that content marketing budgets are projected to grow 59% by the year 2017. This will far outpace search and social media marketing budgets. Search algorithms also take notice, rewarding producers of high-quality, relevant content much more so than companies that are simply still trying to stuff keywords into their blog posts.
By taking into account all of these B2B marketing trends, you'll be able connect with the right mid-Missouri businesses in your area with the right message.
Have you had recent success with B2B marketing recently? How did you do it? Let us know in the comments.