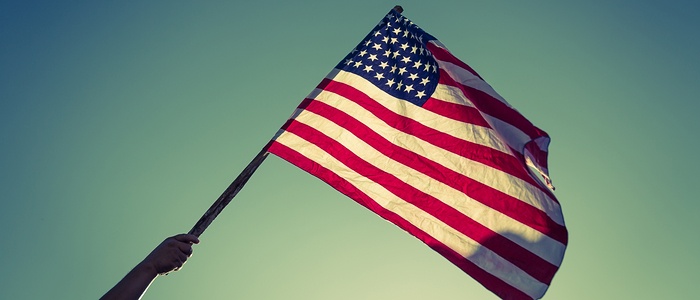 Labor Day is one of those holidays that sneaks up and surprises you.
"Oh yeah, we get Monday off!" It signifies the end of summer and the promise of cooler weather. For women, it means trading in white sandals for fall boots. For men (and some women, too), it means football is back to take over our Saturdays. But what's the history behind this significant holiday? And how does this relate to you as a present-day business?
Let's take a quick look into the meaning behind Labor Day: *
This holiday has its roots in a bleak time in U.S. history. The average American in the late 1800's worked 7 days a week for approximately 12 hours each day. Even more troubling, these grueling hours usually only provided the workers with enough pay for a basic living. Unsafe and unsanitary working conditions were widespread throughout factories across the country.
Strikes, rallies, and labor unions seemed to be a staple of the times, some evolving into violent protests. One strike in particular gained more attention than the rest. On September 5, 1882, around 10,000 frustrated workers took unpaid time off of work and marched purposefully in New York City. Unbeknownst to them at the time, the idea of a "workingmen's holiday" was born.
Fast-forward to today:
The present purpose of Labor Day is to "pay tribute to the contributions and achievements of American workers" (history.com). Business owners and employees, alike: This day is for you.
Here at Zimmer Radio and Marketing Group, we would like to acknowledge the tireless efforts you have put forth and the countless sacrifices you have made in order to achieve your goals. It's not always an easy path to start and/or sustain a successful business, and your hard work deserves recognition. The mission of our company is at the heartbeat of all that we do: "We're in business to help your business grow." We truly possess a passion to see businesses thrive and reach their utmost potential.
If your business is looking for new ways to increase revenue, develop a successful branding strategy, or gain hot leads, contact us. We would love the opportunity to work alongside you as a trusted partner. We know that you have the ability to be a powerhouse in the public and we truly consider it a privilege to be able to promote that to thousands of our loyal listeners throughout the community.
This Labor Day, take a moment to reflect on the triumphs of the past and admire all of your hard work that deserves to be celebrated. Thank you for all of your contributions to the community through your relentless dedication to see your own fulfillment of the American dream.
*All historical information paraphrased from history.com/topics/holidays/labor-day