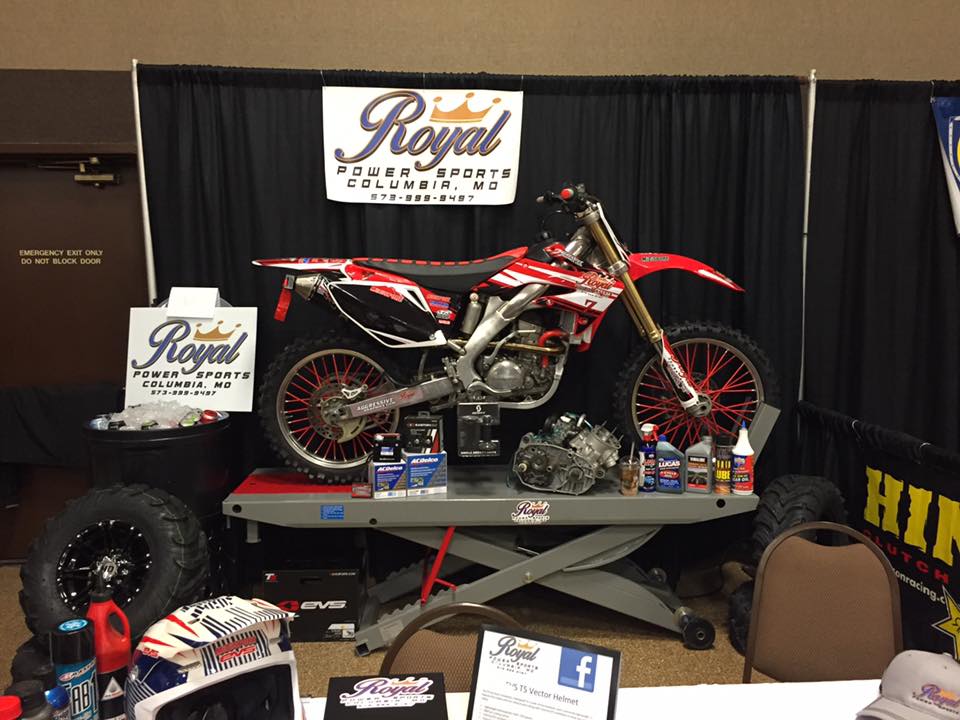 The CoMo Man Show is back: Saturday, March 9, 2019 from 10 AM to 3 PM at the Parkade Center in Columbia! Your business does NOT want to miss this! We've previously discussed some of the top reasons that businesses should sponsor The CoMo Man Show, but we understand the [royal] power that comes from hearing recommendations from other local businesses. Check out the testimonial below and discover why your business should be a part of our 2019 show.
Name: Dan Minear
Title: Owner
Business Name: Royal Power Sports
Business description: A power sport repair and maintenance shop located in Columbia, Missouri. Royal Power Sports will repair anything with an engine: lawn mowers, weed eaters, chainsaws, scooters, side-by-sides, golf carts, even small boats.
Age of Business: 2 years
Describe your involvement in the 2018 Man Show.
Royal Power Sports has been a part of the Man Show for the last two years. Both times, we had a booth and donated prizes for the shows' giveaways.
Why did you choose to participate in the 2018 Man Show?
The Man Show has brought us great success! We were able to make many new contacts in both the 2017 and 2018 shows. It's a great opportunity to meet with large groups of people in one place at one time that may have a need for your services. The 2017 Man Show was so good to our company that being a part of the show in 2018 was a very easy decision to make.
What was your favorite part of the 2018 Man Show?
We mostly enjoy the interaction that we get to have with the event attendees. The Man Show, as a whole, meets the needs that we are looking for: to promote our business in a local setting while interacting with potential customers.
List some tangible results that you saw the day of the Man Show OR after the Man Show ended.
Because of the Man Show, we have seen increased brand awareness as we've been able to showcase our unique services in a hands-on environment. We have generated quality leads, made sales, booked future appointments, and been able to be a part of a great networking opportunity. The more potential customers we can be in front of the better and The Man Show gives us just that.
Are there any specific success stories you would like to share?
Our biggest success from the show was the number of contacts that we were able to connect with. Still to this day, we are building on those relationships that were started at the Man Show.
Why would you recommend a business be involved with the 2019 Man Show?
I would definitely recommend the Man Show to other businesses. For the money, it is by far the best way to get your business out in front of your local market and showcase your products and services.