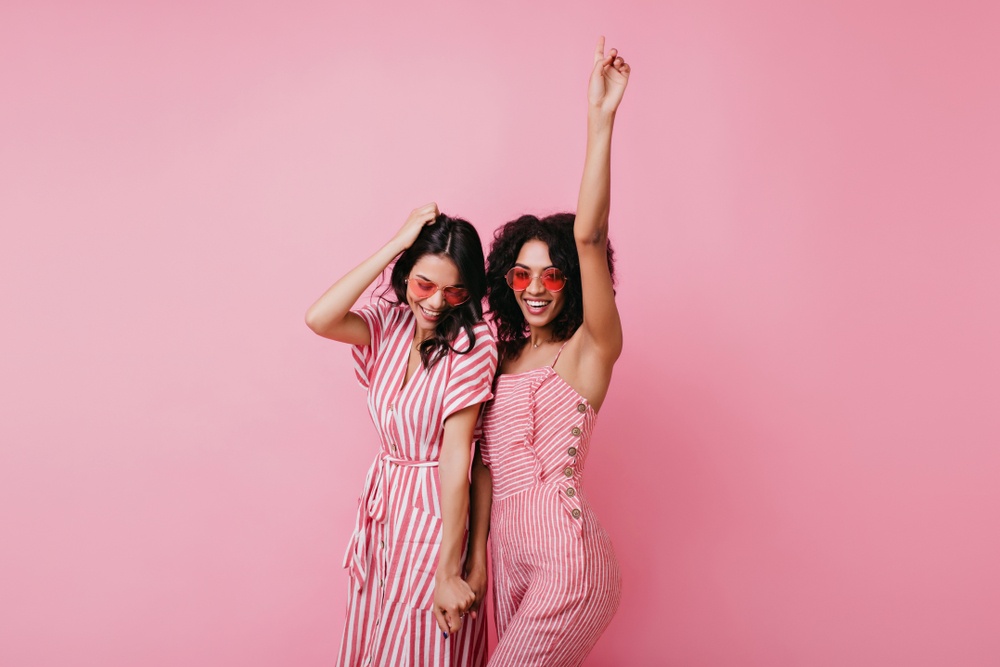 We are excited to announce that the third annual Project Pink Party will be held at The Millbottom in Jefferson City on October 24, 2019!
The purpose of Project Pink Party is twofold: To celebrate the outstanding women of Mid-Missouri and to donate to the
Community Breast Care Project
. This night simultaneously allows women (and men!) to have fun all while giving to a great cause. If that doesn't inspire your business enough, here are seven more reasons why it is smart to sponsor this event.
1. It increases foot traffic.
October is the time of year when holiday shopping begins to become top-of-mind. With hundreds of potential new customers arriving (and shopping) at Project Pink Party, you would be placing your business in front of potentially thousands of dollars in new sales. Think about how much foot traffic walks into your store each day, then think about how many people would be walking by your event booth. There is a very good chance that the latter number is significantly greater than the first.
2. It gives potential new customers a glimpse into your business.
Giving customers a glimpse of your business is a great way to market. At your booth, you can offer a free trial or a giveaway to draw people in. Offering a sample can allow customers to try your product and leave them wanting more. These approaches allow customers to have a unique hands-on experience with a business' products and services. Most importantly, businesses can offer event attendees with a straightforward call-to-action, providing them with a tangible way to become regular customers after the event ends.
3. It allows you to engage and interact with your target market.
If women are included in your business' target demographic, then it's simple: Project Pink Party is for you! Last year, this event generated a large amount of turnout, including friends, moms, daughters, grandmothers, and even some men who were willing to be a good sport for a fun date night.
The event organizers will do a lot of the work for you such as advertising and marketing the event to bringing in attendees. Plus using prominent signs, interactive staff, and professional marketing materials can help attract even more people to your booth.
4. It can expose you to consumers who don't know you... yet!
Arguably, one of the most important benefits of sponsoring Project Pink Party is lead generation. Being a sponsor has the potential of putting your business in front of consumers who have never heard of your business. Our suggestion is to have a giveaway where the customer must provide their contact information to enter. This new data can be added to your company databases, opening a direct line of communion for future use.
5. It provides ample networking opportunities.
In addition to new customers, an event sponsorship provides a fantastic opportunity to network and gain new partnerships. In this day and age, it is all about who you know and the connections you create, develop, and foster. Being tied to Project Pink Party not only connects businesses with consumers, but it also connects them to each other. This is a chance to see what other companies have to offer, helping you generate a list of businesses in other industries that you can confidently refer your current customers to.
6. It builds brand recognition.
According to Investopedia, brand recognition is the extent to which the general public (or an organization's target market) is able to identify a brand by its attributes. It takes a minimum of seven exposures for a consumer to remember your business. By sponsoring an event like Project Pink Party, your name and logo will be repeatedly exposed in a number of visual and audible ways. This can include radio mentions, social media postings, and digital ad placements. With all of this pre-promotion and on-site promotion, it sounds like a no-brainer, right?
7. It shows community involvement.
As we previously mentioned, a portion of the proceeds from Project Pink Party will go towards to the Community Breast Care Project. By sponsoring an event that's intentional on giving back, your business will show consumers that you are willing to be an asset to the community.
These seven reasons are just a few examples of how sponsoring Project Pink Party will help maximize your marketing efforts. At Zimmer, we are counting down the days until October 24th and still have sponsorships and booths openings available for this once-a-year event. We hope that this list has inspired you to be part of the fun with us!
NEED UPDATED 2019 CTA (Clone 2018 one once you have the link!)