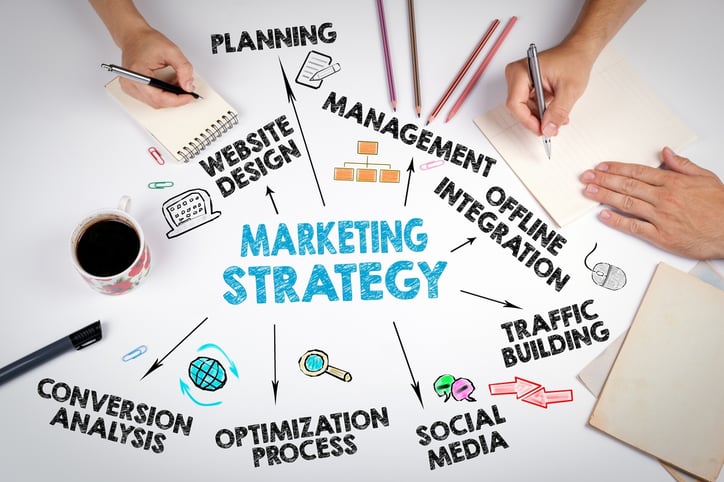 Developing an annual marketing and advertising plan can seem like a daunting task. It requires market research, setting financial and strategic goals, and establishing a detailed budget. While it can be a time-consuming process, it's well worth it. An annual marketing plan forms a comprehensive framework to help keep your team strategically focused on your marketing goals — such as brand awareness, bringing in new customers, and building customer loyalty — which helps drive ROI.
Setting Goals
What do you want to accomplish in the next year? Setting both budgetary and strategic goals as part of your annual plan will make it easier for you to track ROI. In addition, setting your goals for the year is important for staying focused and setting benchmarks. Start by evaluating your current position and how your marketing performed over the past year. Did you achieve your desired results in terms of brand awareness or growing sales? Which marketing activities were a success and which were not? Use this information to set realistic goals that are specific and actionable.
More Effective Budgeting
Outlining a marketing plan in advance enables you to align your advertising spend with your strategic goals. Tying your budget to your marketing goals will help you make better choices about media channels and smarter decisions about allocation of advertising dollars to achieve a better ROI.
Strategic Planning
How do you plan to achieve your goals? In your annual marketing and advertising plan, outline in advance seasonal and holiday promotions, marketing events, and other specific tactics tied to your marketing goals. Make decisions in advance about major marketing initiatives to help your team focus on driving ROI during those times and make it easier to purchase advertising spots in advance.
Generate New Ideas
Another advantage of developing an annual marketing and advertising plan is it provides an opportunity to brainstorm.Take a look at current and projected industry and economic trends, gather information and ideas from various units within your company — sales, finance, manufacturing, for example — and get input on what's realistic and achievable. Also, consider any changes in your target market and take a look at what your competitors are doing. What are some ways you can distinguish your brand and stand out from the crowd? This is also a good time to bring in your professional media partner to help you and your team generate new ideas, identify new marketing opportunities, and help develop tactics to drive ROI in the coming year.
Stay On Track
It's easy to get distracted by the bright, shiny objects constantly popping up in the world of marketing and advertising. An annual plan not only serves as a guide for the upcoming year, but it will also help you stay focused on your goals and stay within your budget. It helps ensure that objectives are aligned and everyone is on the same page.
Without an annual marketing and advertising plan, it's impossible to see your progress or know if your marketing campaigns are helping you achieve your strategic marketing goals. Developing benchmarks for measuring your progress throughout the year enables you to make adjustments if necessary to maximize ROI.