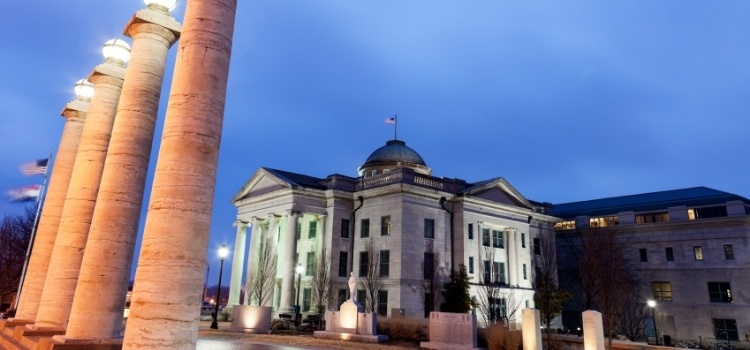 So you want to attract new customers in Missouri to your business, and you might be thinking that marketing is a big part of the formula to succeed.
As a matter of fact, many Columbia business owners use a variety of local marketing best practices to effectively attract new customers specifically in their city and across the state. Knowing when and how to engage the right people at the right time is a marketing challenge for any business in the area.
Here you'll find five things you absolutely should know about local marketing in Columbia, and some tips on how they can help your business.
1. Develop a Strong Local Keyword Strategy
Columbia business owners should focus on using the right keywords in their online marketing, radio advertising, and other traditional advertising methods. It's more than just knowing about what people are searching for, but taking some control as to how they search. If your business is in healthcare, for example, page titles like "most reliable walk-in clinic in Columbia, MO" will influence search much more than a vague title like "Walk-in Clinic Missouri." Including search terms in your traditional advertising — like radio — can also be very beneficial as well considering people will hear your advertisement and take to their smartphones or mobile devices to look for more information. Provide listeners with exact phrasing and enough information to drive them straight to your website.
You really want to think about the search terms that customers would use to find a business like yours. Then you can optimize your website and digital marketing efforts around those key terms. Think about common issues that your potential customers have and why they're reaching out to your business, in order to develop long-tail keywords to optimize your web content with.
Creating, and claiming, a Google My Business profile is an SEO must as well for local businesses and will help you get found more easily when people are making local searches for your product or service. Another SEO best practice is to make sure that geographic keywords are included throughout your content, in this case use keywords that are specific to Columbia or your area of mid-Missouri that locals would use.
2. Understand Your Local Audience
Without having an idea of who you're targeting, your marketing won't be as effective as it could be. One of the best local marketing best practices is to break down your audience into segments, to better understand the different types of people in your target audience, their motivations, and be able to market towards them more effectively. Breaking down your audience further into segments allows you to create content and marketing specifically tailored to a group that will likely produce better results for advertisers because you understand where they are in their journey. In mid-Missouri, for example, you could segment your audience further by location and target areas such as Columbia, Jefferson City, and Lake Ozark. Each of these cities has a unique demographic makeup that will influence your overall strategy and marketing mix. Segmenting will also help determine what potentially would be the best format to reach them. A medium like radio, for example, reaches virtually every demographic in today's digital age. Understanding and segmenting your audience will also help you understand which radio format will be most effective in reaching your audience — sports radio, classic rock, top-40, etc.
3. Localize Your Content Creation
Effective local marketing in Columbia should include useful content that speaks to the specific goals and challenges that those in the region might have in common. By creating content specific to your location, you'll be helping your business rank higher for certain search terms. This goes for your entire marketing mix, not just one medium in particular. Your radio advertising, for example, can tie local on-air personalities or Missouri sports teams into your branding so the content connects better with your audience. Localizing your online content for SEO is also important. If someone is searching for "tax preparation help in Columbia" and your business offers tax prep as a service, writing blog content on this topic will help your business get found when people are searching. In the end, you can create location-specific content but you'll also want to localize your marketing creative to better connect with those in specific areas.
4. Don't Ignore Mobile Marketing
According to recent figures published by BIA/Kelsey, mobile marketing will capture roughly 11.5% of local media revenue by 2019. Both national and local brands, have seen an increased focus on mobile advertising, this includes making sure your website and advertising content are optimized for the best mobile experience possible. Remember that mobile is not a stand-alone medium, but it should integrate with your other marketing mix — radio, TV, print, etc. — to create a consistent brand message.
5. Use Testimonials and Reviews
Now more than ever, people are placing an emphasis on peer reviews and word of mouth to decide which brands they prefer. Columbia business owners will want to highlight successes with their best local customers on their website and in marketing materials. A great way to generate these positive reviews is to simply provide excellent customer service, especially to those who may have complaints. This will help to avoid a poor review and potentially turn it into a positive one. For those who are reading your reviews and testimonials, this will show that your business is responsive to complaints and does everything it can to remedy these situations. Good reviews aren't just for sites like Yelp either. You should be leveraging testimonials by placing them on your own website, mentioning them in radio advertising, and any other key marketing channels you have. Marketing good reviews and testimonials is an overall great brand management practice for Columbia business owners.
Marketing in Columbia and mid-Missouri doesn't have to be difficult. By following some of the local marketing best practices outlined here, you'll be well on the way to building a loyal, valued customer base in your area.
Have any other tips for localizing your marketing for the mid-Missouri region? Feel free to share with us in the comments!