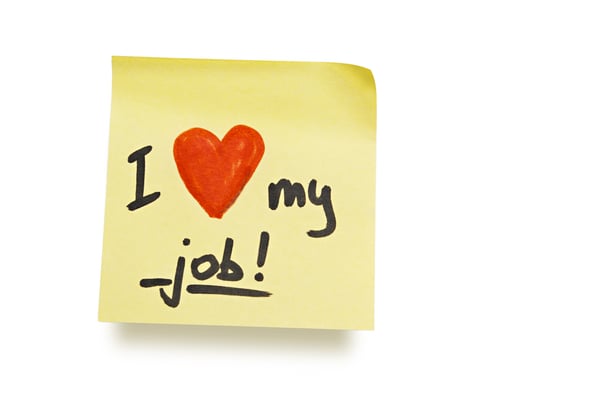 When looking for a new professional opportunity, there are plenty of things to consider, from salary and benefits to commute time and growth opportunities. Yet in recent years, company culture has become an increasingly important point of consideration for employees: a Glassdoor survey found that 56% of employees prioritized company culture over salary. This is especially important, as job hopping has nearly doubled over the last twenty years. How do you ensure that your company culture is one that will attract and retain team members? Check out our five keys to a positive company culture below:
1. Consistency
This is the biggest obstacle in developing a company culture. Culture is a long term investment that needs to be fostered and maintained in order to truly be successful. Consistency in culture events is essential to leading team members to invest in their company, but it's also important to consider workday routines like morning huddles with the team as the building blocks for culture. These may be smaller scale but add up to the difference between a thriving company culture and one that is simply ordinary.
If you find it difficult to maintain consistent culture on your own, we suggest enlisting the help of leadership in other departments. By splitting up smaller events among several people, everyone can focus more on making the events they handle as engaging and successful as possible.
2. Communication
Communication goes hand in hand with planning when it comes to developing company culture. Ensuring everyone is aware of upcoming events and recurring workday activities is integral to reliable attendance and engagement while also giving team members something a little different to look forward to during their workday. This is also beneficial for planning out supplies for events such as team lunches or happy hours.
Depending on the size of your company, this communication can require some diligence. We suggest company wide emails at the beginning of the month with friendly reminders about upcoming events, as well as followup emails as events approach. When fostering engagement with day to day workplace activities, you can also utilize visual cues in high traffic parts of the building for nonintrusive reminders. Something as simple as a notice about weekly team building activities on a bulletin board in the break room can keep culture top of mind with your team members.
3.
Inclusivity
It's no secret that people are busy. It can be near impossible to try to coordinate a time for an event that works for everyone, so instead we suggest planning events at different times of the day. Someone is far less prone to feeling left out if they can attend a separate event that may be a week later at a different time. This also gives leadership a chance to diversify the events: some people may not want to attend a happy hour, while a weekly out of office walk is more aligned with what they enjoy.
When looking for ways to include everyone in the company culture, we recommend encouraging team members to send suggestions for events or times on culture emails. Sometimes it just takes a new idea to spark the next great culture event or activity, and asking for employee input into their company culture is an effective way of bolstering engagement.
4. Recognition
While culture events are the best way to bring team members together for camaraderie, recognizing the employees who excel in their roles is a powerful means for positive reinforcement. This also establishes a clear expectation with those who may not be performing optimally: when leadership rewards achievement, this creates a standard for these team members to meet.
There are plenty of ways to recognize different individuals, but incorporating this into culture events or regularly scheduled meetings can inject some positivity and fun into everyday routines. At Zimmer, we award our employee of the month (lovingly titled our "Wowy" award) during our morning sales meeting. This gives everyone in the office time to come together and congratulate the winner while also serving as a nice surprise for the recipient.
5. Collaboration
As the old saying goes, it takes a village to raise a child. This is also true of company culture, except think of the village as your team of coworkers. Collaboration encourages team members in every department to get involved in event planning, and it can also create a more diverse range of events that are relevant to everyone. Whether it's planning a lunch and learn with different departments or an icebreaker between coworkers who don't always get to interact, collaboration keeps workplace culture fresh and exciting. You will also find that team members have hidden talents: it may be an old family recipe for the next potluck, or someone who works in human resources could be great at pool. Whatever these talents may be, team members are guaranteed to be more engaged and excited about company culture when they have a chance to do things they love.
If there's one consistent fact about company culture, it's that culture develops and exists whether intentionally or not. We like to define it as the personality of your company: is that personality one that attracts others, or is it cold and detached? Whether your company culture needs some serious nurturing or just a bit of attention, these five keys to a positive company culture will put you on the fast track to a culture that is thriving and engaging for your entire team.
Interested in more tips on growing your company culture and setting your business up for success? Follow the Zimmer Radio and Marketing Group blog below!