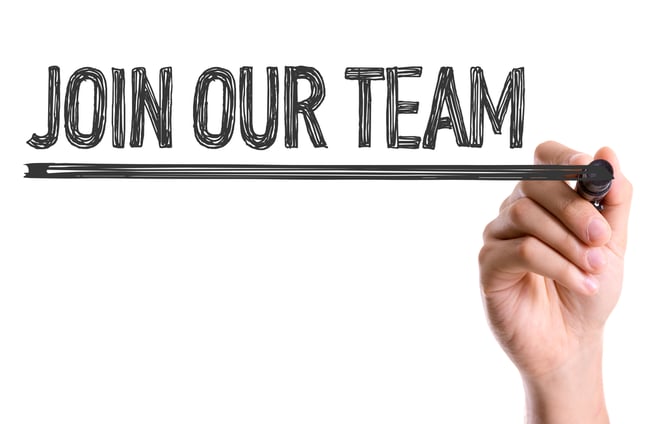 It's that time of year again: as 2020 draws to a close, we begin reflecting on the last twelve months while looking toward the new year and how we may be able to continue growing personally and professionally. While it's no secret that 2020 has been an unconventional year, it has also created an opportunity to forge a new path and pursue new adventures you may not have previously considered. If you are looking to make a career move or simply want to join a company that is more aligned with your vision for your own future, then it may be time to apply with Zimmer Communications! Check out three reasons why you should join the Zimmer family below:
1. We Are Growing!
While many companies made cuts or downsized in 2020, Zimmer Communications has continued to identify growth opportunities both in our markets and within our team. Due to the variety of marketing solutions we offer, we have been able to navigate this unconventional time by maintaining open communication with our clients while developing new marketing solutions to combat unexpected obstacles. Promotional opportunities such as our Local Marketing Grant Program and our partnership with the Salvation Army for Red Kettle Rescue have allowed us to not only survive but thrive in 2020. As we look toward 2021 and the years to come, our vision of success is one that allows us to continue partnering with local businesses in order to meet their marketing needs: it's the reason why we began offering cutting edge digital services to our clients. By investing in local business, you are making an investment in your community so that together we can continue to reach new heights!
2. Unlimited Potential
Beyond outward growth, we also focus on internal growth: one of our core values is continual improvement, and we practice this by conducting weekly one on one time with every employee. Employees are paired with a coach within their department when they start, and this weekly one on one time is spent ensuring they are always equipped with the resources to be successful in their role. Once team members master their roles, we identify ways for them to continue their professional growth. This can take the form of internal promotions or involves keeping communication open regarding each team member's strengths and what aspects of their role spark the most excitement. Oftentimes our creative team will have a chance to develop their on-air talent, and our sales team will be involved in the creative brainstorming process. Wherever the marketing industry may take you, Zimmer Communications can provide the optimum learning experience so that you are well versed in a full range of skills as a marketing professional while remaining consistently challenged.
3. Thriving Company Culture
We have always considered company culture to be just as important as traditional benchmarks of success. Whether it's our core values displayed in our conference room or the personality test we utilize for internal communication, Zimmer Communications is always looking for ways to set ourselves apart from more rigid corporate environments. While we have had to adjust our company wide events this year, we have still found ways to come together and appreciate one another: our socially distanced summer barbecue gave us a chance to commemorate the extraordinary talent of our on air team, and we are excited to once again hold our annual Secret Santa gift exchange this holiday season. Whether it's jumping on a Zoom happy hour or spacing out our studio for Christmas family photos, we are always looking for ways to turn an ordinary day into a new adventure!
If you are looking to grow your career in 2021, apply with Zimmer Communications today!