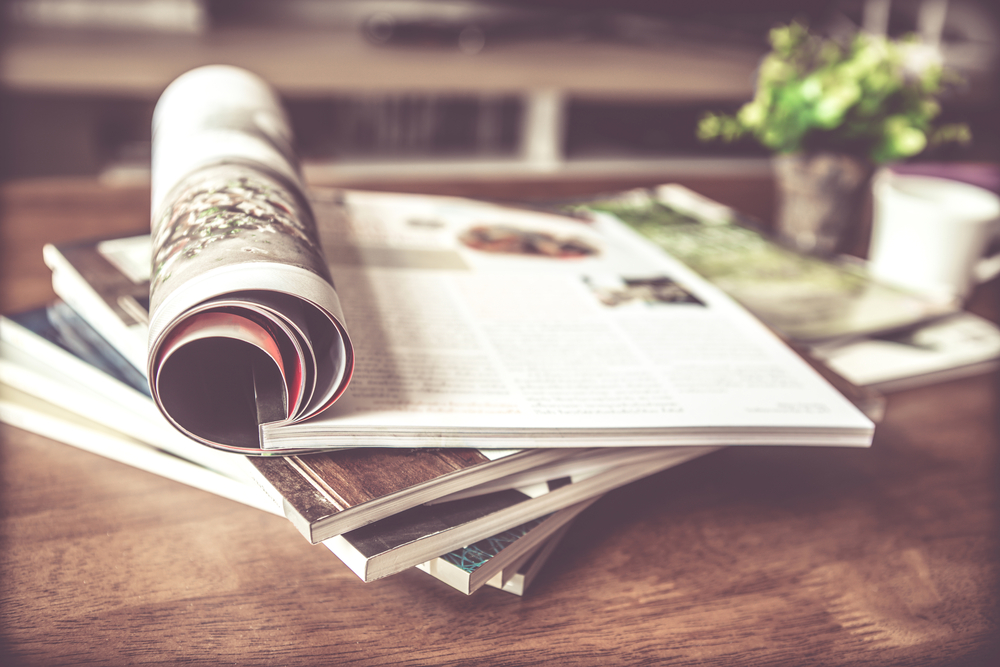 Have you ever wanted to unplug with a book or magazine? You're not alone. In a world full of digital consumption, print marketing is still one of the top ways brands engage their audiences. Surprised? Don't be. Although the shift to digital content has been supported by print-based media, neuroscience research indicates the use of paper-based content and ads offer immersive advantages for marketers.
There's a reason this works. First, print products aren't confined to a screen. Believe it or not, consumers like tangible products. Print provides more information, and more options for consumers to connect with the content they want. Well-known brands have realized the staying power of print, using custom publishing to enhance customer experiences and keep audiences engaged. The key — providing a premier product to create exclusivity and a well-rounded approach to develop brand loyalty. In fact, consumer marketing studies show that concentrating on a niche resonates with consumers, reinforcing brand loyalty and trust.
Top Brands Using Custom Publishing
If print publications are a dying breed, these successful brands didn't get the memo:
Red Bull
The Red Bulletin initially started overseas in 2005, expanding to the U.S. 2011. Still going strong with a circulation of over 2 million, Red Bull demonstrates how to do a brand-based magazine right.
Uber
Uber's publication features stories from both drivers and riders, focusing on location. Arriving Now and Momentum covers New York City, while Vehicle is exclusive to Seattle and Washington, D.C.
Airbnb
Airbnb joins the print magazine world with Pineapple, their 128-page offering, which is totally ad free. Looking to create a premium experience, the magazine's intention is to build a community creating strong brand associations between the startup and great adventures. Released in Seoul, London and San Francisco with a run of 18,000 copies, more cities are on the horizon.
Rhapsody
Rhapsody launched almost six years ago and is still going strong. Hosted by United Airlines, it's the premier connection to their first-class travelers. Complete with in-depth interviews from high profile celebrities, it also features works of well-known contemporary authors.
Net-a-Porter
Sold in over 30,000 stores, Net-a-Porter has over 300 pages of fashion-driven content. Designed as a supplement to their e-commerce platform, the magazine has the advantage of having top-models partner with the brand. It's the perfect merging of digital and print that makes an impact.
Apple
Apple is taking things a step further with their Apple News Plus platform. Loaded with hundreds of magazines and newspapers via a digital platform, this reinforces the strength of print publishing, negating the notion that people no longer like to read, or prefer digital-only access.
Reasons Why Top Brands are Choosing This Medium
Let's start counting the reasons why print publications are thriving in popular brands — did you know paper-based content plays a key role in how the brain processes things? A study by Bangor University and Millward Brown found that physical material is more real to the brain, produced more brain responses connected to internal feelings, and has more emotional processing. In other words, there's a stronger connection when you can feel, see and interact with the object.
But now, let's go beyond the science. Print publications never lost their cool. There's just something about having a magazine to flip through, saving the page, being able to tear it out and pin it up, or go through the publication again. It's an emotional connection — something you can't do with an electronic publication. Instead, customers will be worried about how much time the battery has left before the phone or device goes dead. The beauty of print is that it can go anywhere, be read anytime, and you'll never have to worry about pop-up ads, interference, or Wi-Fi connections being down.
A few more perks to consider: print advertising helps showcase products and services, promotes reading, comprehension and recall, and readers concentrate on longer content. This helps build and nurture trusted relationships. Once your team realizes the power of the print platform, you'll be better equipped for your audience. Although the digital space has its advantages, building niche publications to further nurture an existing customer base is one of the best ways to keep an emotional connection, re-tell the brand story, and create a demand digital content cannot supply.