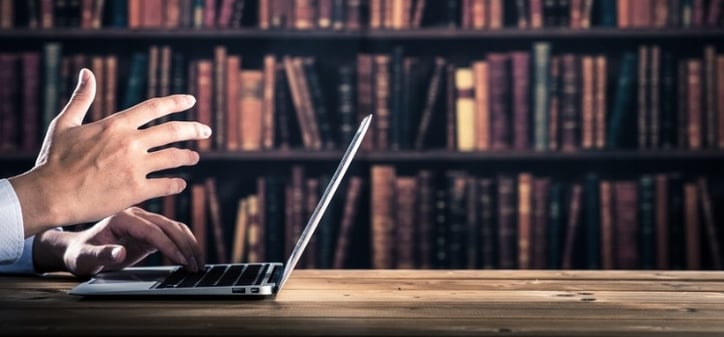 Starting a law firm is an exciting time in any attorney's life — after all, you're building a legal business all on your own. While you may be comfortable with the practice of law, learning how to market your law firm can be a whole different ballgame! While the traditional model is to use print and television ads, there are newer, more effective ways of marketing your law firm that will give you a greater bang for your buck. Here, we'll discuss a few out-of-the-box marketing ideas for your law firm to get you going in the right direction.
1. Utilize Video Marketing
YouTube brought about a video boom on the internet, and video has now become one of the best ways for consumers to digest large amounts of information quickly and easily. With video, you can also communicate complicated ideas to consumers in an engaging and enjoyable manner. One of the easiest ways to use video for marketing your law firm is by adding a welcome video to your website. You can also create a series of videos where you answer general questions about your practice area — this has the added benefit of positioning you as an expert in your field. You may consider creating specific webinars for your clients, as well, about topics that may be of interest in your industry.
2. Create Blog Content
Having a professional blog for your law firm is a great way to get ahead of the competition and position yourself as a leader in your area of practice. By creating content consistently, and keeping your blog up-to-date, you're also more likely to be found in search results (and rank higher) than your competition.
Creating great content isn't all, though — you'll need to come up with an effective keyword strategy and do research to really determine what your audience is searching for. This extra bit of research will pay off once you start capturing your audience with the content you create, utilizing the specific keywords your targeting.
Blog content also helps answer questions potential clients may have without the necessity of needing to contact you directly. This is extremely important, as consumer behavior has changed over the past several years to the extent that more and more people are doing online research before contacting any business — including a law firm — directly.
3. Involve Yourself In Your Community
Event marketing is a great way to engage potential clients face-to-face. Being a recognizable figure that people often see out at events in your community will create brand awareness for your firm. Additionally, being a part of charity and local events can paint your law firm in a positive light within the community.
The goal is to create goodwill towards your firm through direct involvement. For example, you can be the lead sponsor of specific events — think "Community Day Sponsored By Your Law Firm." Although sponsoring events may be costly, the exposure you will receive in the marketing and promotion of the event will make it worth it for your firm.
4. Get Active on Social Media
Although many attorneys are still wary of social media due to advertising rules, social media done right can be a great means of marketing your law firm.
Before you jump in, spend some time determining the best channels for your marketing efforts. For example, are your target clients spending most of their time on Facebook, or are you more likely to find them on LinkedIn? The key is to go where your clients are, and build great relationships with them through social media tools.
5. Use Radio Ads
Radio is a great way to connect potential clients! With the proliferation of radio apps for smartphones that use paid ads, radio advertisements can capture your potential client's attention and send them straight to your door.
Not only that, but pairing your radio ads with another form of advertisement, like social media marketing, can create a great conversation for potential clients to join in.
Zimmer Radio & Marketing Group can help with your overall strategy for marketing your law firm — everything from video to blogs to social media, as well as radio! Contact Zimmer today to begin discussing the perfect marketing strategy for your unique law firm needs.