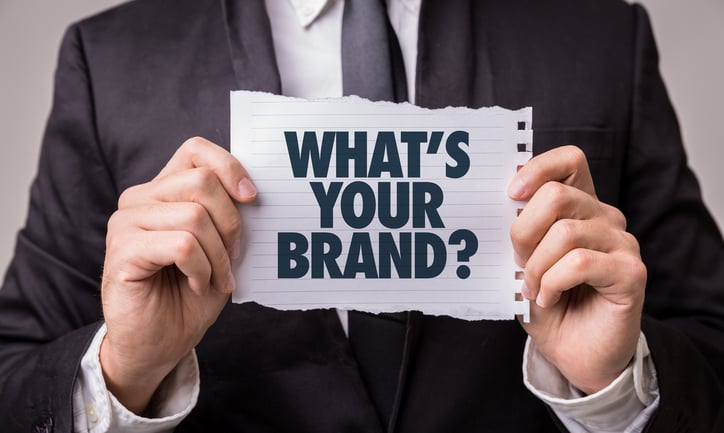 When it comes to making a place for yourself in the market, branding is the name of the game. While some think of it as being as simple as what their logo looks like, in the age of self-informed consumers and digital ubiquity, branding has come to mean so much more than that. Yes, it includes the wordmark and logo for your company, as well as other obvious elements like color choices, taglines, and jingles. But branding has come to encompass who your company is (e.g., shared values), how your audience perceives you, how your company interacts with its current and prospective customers (e.g., customer service, ratings), and the role your brand can play in their lives (i.e., brand promise).
Because of this, it's no longer enough to merely let your brand develop as you go or leave branding to big businesses with extensive budgets. You need to have a plan for your brand, and you need to maintain brand consistency.
Why Brand Consistency Matters
Customers want to buy from a brand they can count on, no matter what kind of product or service it is that they're purchasing. They want to be able to recognize a brand when they see or hear it, and that familiarity also breeds trust. What's more, that familiarity differentiates your brand from competitors and builds brand awareness with every encounter. You should also recognize that while customers may love good surprises, they hate bad ones; failing to match their expectations can have a major impact on their relationship with your company.
Because branding is so extensive now, the level of consistency required is just as extensive. For instance, imagine a customer who is used to a brand that uses bright colors, fun images, and lighthearted text in their blog. Then they come back and the colors are dull, the images are somber, and the text is angry or dismissive. That would no longer be the brand they looked forward to engaging with. Now, obviously no brand would do that kind of complete reversal. But the hyperbole serves to illustrate our point.
When your customers visit your social media page, do they feel like they're encountering the same brand that they found in your store or through an email? What about when they call for customer service, read a review about your latest product, or see an ad about your latest event? Can they count on the quality of your products and services, or is your reliability a gamble? Do they feel valued and that your business has integrity?
4 Tips To Maintain Brand Consistency in an Omnichannel World
With so many ads and interactions, web pages and pamphlets, signs in-store and OOH, and innumerable other forms of contact, it can become easy to be inconsistent. Here are some tips to help you manage your brand.
Establish a Standards Guide for Brand Identity
A standards guide is something that can be distributed and referenced by every department and employee. While some companies develop a style guide that merely discusses design elements, we recommend a standards guide because it allows you to formally establish brand values and integrity. For example, JEGS, an automotive performance parts company, has a standards guide that defines the company's history, mission, and vision. By defining your brand identity this way, everyone is on the same page and can work toward the same branding goals.
Message and Voice
Your company should have a brand story, and your standards guide should firmly establish your unique value propositions and how these meet the unique needs of your customers. This brand message should be the heart of your creative and influence individual messages that vary from one campaign to the next. What's more, your company has a personality in the minds of your customers; define what you want that personality to be (like Asana has) so that whenever you develop new creative, your message comes across in the tone of that personality.
...And Audio / Visual Elements
While the ideas that drive your company need to be the guiding principles of your brand standards, design is just as critical for recognition and recall. This includes everything from the fonts you use in direct mail and the colors you use on your website to the images you use on your packaging or ads and the icons you use in your app.
Apply the Guide to All Channels and Communications
The purpose of the standards guide is to ensure consistency, but that also means you have to use it consistently. Apply the way you've defined your brand to everything. We mean that literally, especially when it's consumer-facing. The message and voice you've defined should be recognizable in both radio and magazine ads, and if a potential customer searches for your blog or Twitter account, the tone there should be just as familiar. When a visitor sees your Facebook header and user icon, it should look and feel like the same imagery they see on your website or the postcard they received from your company in the mail. No matter where a person encounters your brand, they should be able to instantly recognize it.
In business, it's critical to maintain brand consistency. It's what guarantees value to the customer and establishes that your brand is who and what they want to trust for solutions. If you follow the tips we've provided above, you can ensure that each email, display ad, and phone call represents your brand correctly and delivers on your brand promise.