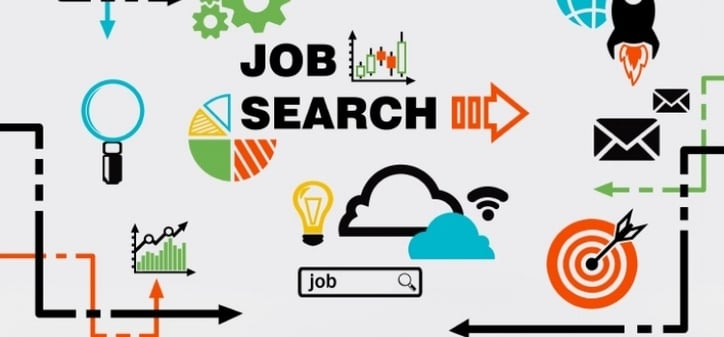 Let's face it, choosing the right place to work is a tough proposition. You're faced with taking so many things into account like salary, benefits, commission structure, company culture, and work/life balance. Here are some quick stats about what job seekers are actually looking for these days:
94% of salespeople say base salary is the number one factor in their job search
62% of salespeople say commission is the most important
Growth opportunity is the most important factor to Millennial job seekers
69% of people would not take a job with a company who has a bad reputation, even if that means staying unemployed
The reality is, people often settle for jobs that either aren't the best fit for them or that don't compensate them for what they're worth. Unfortunately, it's a trap many people fall into as they get into the "I'll take anything" mode in their job search.
The good news is, you actually don't have to sacrifice company culture and benefits for salary. It's not a zero sum game. There are a number of reasons why you shouldn't settle for a job and here are just a few to consider before accepting that offer.
Why You Shouldn't Settle
The number one reason that you shouldn't settle for job is obvious. You'll ultimately be unhappy. Although you may get off to a good start, over time you won't be as enthusiastic or excited about the work you're doing and begin to lose interest. That's why in your job search, you should aim for improvement and not necessarily perfection. Will this next job grow you career? What about your skill set?
Tips for Your Next Job Search
While it might seem scary at first, you'll ultimately be rewarded by looking for work that's outside your comfort zone. Zimmer, for example, has hired a lot of people who have never had any media experience but have been very successful. We've also hired quite a few successful sales people that had no previous experience in sales before.
Go into the interview knowing exactly what you want. Think about your salary range in terms of the minimum you'd be willing to accept as well as what the ideal salary would be. But it's not just about money, what else is the job potentially offering you? Will you receive benefits, 401k, access to training and certifications? The more of these that fit in with your ultimate career goals, the more likely it is to be a good fit.
Finally, take a look at the company culture. Ask the interviewer and potential coworkers about the culture and environment you'll be working in. Meet the staff in person and see how you feel. Does it seem like a place you'd really want to work? Does the current staff seem happy and productive?
How Zimmer Is Different
Zimmer is different from many other companies that people "settle" for. For example, continual training is a key part of ongoing employee development. Zimmer takes pride in seeing their employees improve and grow their skill sets.
We are also one of the very few media companies who have a full-time staff of creative writers, who literally do nothing but write. The same goes for the full-time Interactive department at Zimmer that includes a web developer, graphic designer, social media specialist, and project manager. In addition to the ongoing training, we also offer health, dental, and vision insurance and a 401K plan.
The next time you are on the job hunt, ask yourself, "Am I being paid enough?" There are plenty of reasons why you shouldn't settle for a job, and hopefully you'll take some of the tips we've outlined here to get exactly what you deserve out of your next offer.