Your Customers Love Gift Cards!
In fact, here are 5 key statistics explaining why: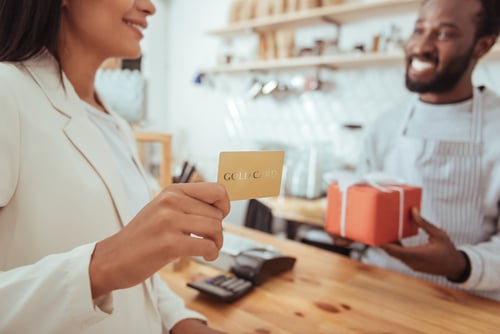 1. In 2020, 88% of US shoppers used gift cards. (Statista)
2. 80% of customers are motivated to make their first purchase with a new brand if they have a gift card or discount. That jumps to 88% for millennials. (Inc)
3. Online buyers who use gift cards spend 24% more than those who don't use them. (Blippr)
4. 39% of shoppers decide to buy a product sooner than planned if they have a gift card. (Inmar)
5. 67% of shoppers made a purchase they initially didn't intend to make because of a gift card. (RetailMeNot)
How about 384,000 reasons...and counting?!
ShopMidMo.com and ShopOzarks.com are powered by all 13 Zimmer Communications radio stations, giving your business access to thousands of potential customers across Missouri. Combine that with powerful digital and email marketing support, and there is no better way to drive traffic to your business.
For a list of all the unique benefits that these two Zimmer Communications-sponsored sites offer, contact us at the link below for more information.