Do you know how radio advertising drives car sales?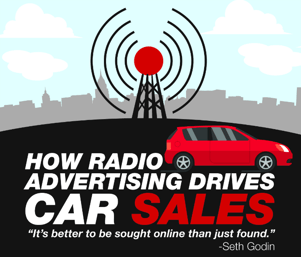 This infographic will give you the ins and outs of how radio advertising impacts car sales and the auto industry! This complimentary resource, an infographic on How Radio Advertising Drives Car Sales, was created to help inform car dealerships of how radio advertising drives a better ROI and to achieve true marketing (and business!) success.
At a time when car sales are hitting records, it's important that your auto dealership or auto business stays in front of your customer to keep up with competition and win the business that these trends are portraying. Radio advertising can help you reach your goals to drive car sales!
Complete the form to download a copy of this infographic for free.