Do you have a solid and consistent brand for your business?
Or are you unsure of where to even start?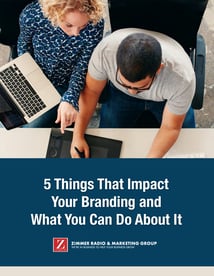 This guide can help! This complimentary resource, 5 Things That Impact Your Branding and What You Can Do About It, was created to help small and medium sized businesses effectively build a foundation for their brand in order to achieve true marketing (and business!) success.
Effective branding is a lot more than simply putting your logo on everything. Your brand defines your company and impacts how your customers think about you.
Complete the form to download a copy of the eBook for free.
You can also get a quick look at the 5 things that impact your branding by watching the video below: