Capture attention. Drive action. Get measurable results.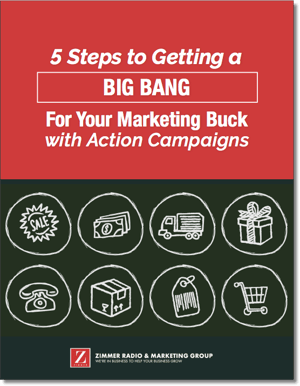 As the name suggests, action campaigns are used to encourage a specific action—usually in the short term. When executed right, action campaigns are ideal for new product or service launches, recruitment efforts, special events or promotions, and other time-sensitive business goals.
Considering running an action campaign? Curious if it's the right approach for your marketing?
Check out our eBook, 5 Steps to Getting a Big Bang For Your Marketing Buck with Action Campaigns.
Inside:
Why action campaigns are valuable

When an action campaign makes sense

How action campaigns can complement awareness campaigns for even greater results

5 critical steps to ensure you get the most out of every marketing dollar invested in your campaigns
Complete the form to download the PDF for free.