Here's the deal: We know that inbound marketing works! Why? Because we've experienced it first-hand. Our years of experience coupled with our team of experts have given us the confidence to know that we can make inbound marketing generate quality leads for other businesses as well. That's the reason why why fuze32 was born after all!
To drive that point home even further, we developed our own "Lead Creed." But what is it exactly? A creed can be defined as: "A set of beliefs or aims that guide someone's actions." So really, this is a set of goals for ourselves! Consider it our promise to your business should you choose to partner with fuze32.
We promise to take the time to do everything it takes to generate quality leads, including identifying consumer needs, breeding website visitors through strategic content, converting those visitors into hot leads, seeding those leads with additional content in order to form relationships, and finally, continuing to feed those leads, delighting them throughout their buying experience and beyond.
Take a look at our Lead Creed in full below. Remember: This is a set of beliefs that we firmly hold ourselves to. Is your business ready to get started on your lead generation journey?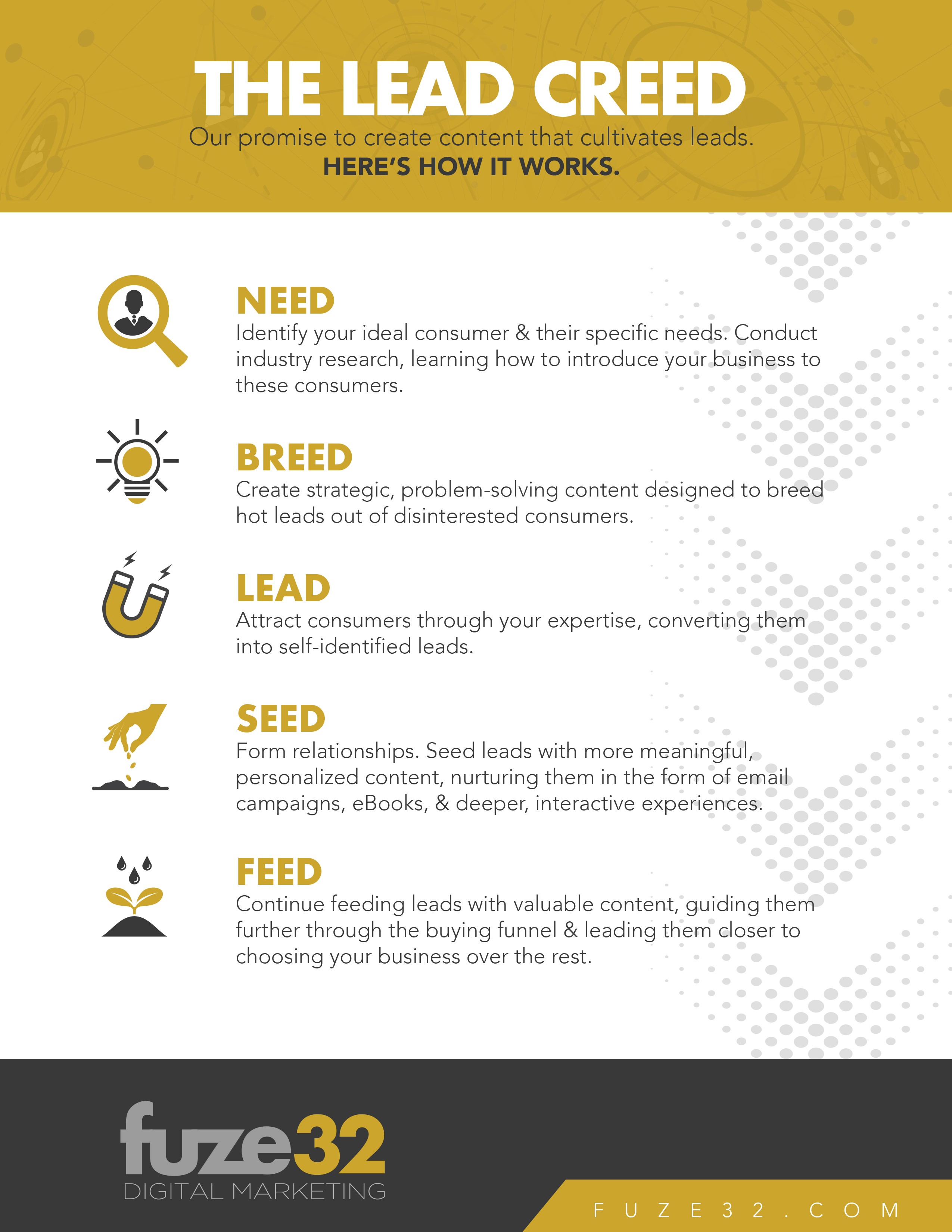 Want to learn more about the customized options that fuze32 can provide your business? Click below to schedule a free consultation with us!