In this series, we're getting to know Mid-Missouri business leaders. Zimmer Radio & Marketing Group sat down with a handful of different businesses, and their owners, to learn more about the success they've had and lessons they've learned.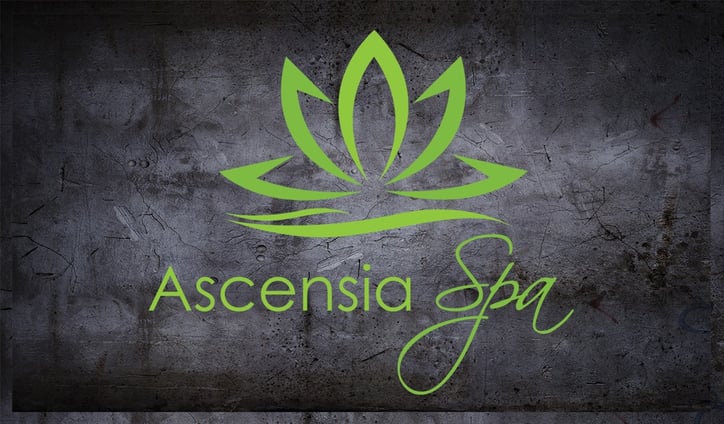 Today's Business Leader: Lynlee Renick, owner of

Ascensia Spa
What ignited the spark in you to start this business venture?
I have been a massage therapist for a little over nine years and during that time had the opportunity to work at a Wellness Center as well as full service Day Spa. Both of these endeavors really opened my eyes to all of the health and wellness benefits of spa services, like skin care, nail care, and of course massage! I noticed that spas really focus on relaxation and getting away from your day and with Ascensia Spa, I wanted more. I wanted to create a relaxing environment for people to find comfort in that delivered refreshing services to really rejuvenate the amazing inner self we all tend to lose throughout the day or week

Where did the name "Ascensia Spa" come from?
Ascensia Spa to me is a direct play from ascension or to ascend, to rise up or elevate yourself. The services at Ascensia Spa are designed to elevate your skin care, your nail care, mental and general health and wellness to a higher level.
What are 3 things that make Ascensia Spa different than other spas in Mid-Missouri?
Ascensia Spa is different from other spas in a few ways, one being our general approach to spa services. When you come to Ascensia Spa you are going to receive incredible treatments but beyond that you will be educated on the services and treatments and how you can continue to benefit from these things at home. You will be with a professional who wants to help you down the path to whatever benefit or outcome you are looking for. Another difference lies within the treatments themselves. At Ascensia Spa you will notice and have the opportunity to experience the more traditional spa services such as Swedish or deep tissue massage, facials, or manicures and pedicures. Beyond this you can indulge in a Raindrop Treatment that uses essential oils to penetrate the muscle and nervous tissue around the spine for a noninvasive, deeply relaxing treatment that will leave you breathing easier and standing taller. Total Reflexology offers a lower leg and foot treatment you will not find anywhere else with a mix of exfoliation, increased circulation, targeted massage to the feet, and a heated paraffin dip to seal it all in! One final difference at Ascensia Spa is the music. It is a rare event to find your "typical" spa relaxation music playing. You will have to book a service to experience the sounds at Ascensia Spa!
What kind of culture exists in your organization? How did you establish this tone and why did you institute this particular type of culture?
I would have to say that Ascensia Spa is a variety of different cultures all melded together. As a massage therapist having worked in this industry I understand how important it is to make sure clients are well taken care of. I want them to leave with the utmost satisfaction. I also understand that it is my job to make sure I have highly skilled staff equipped with everything they need to make this happen so there is a healthy balance of listening to my employee wants and needs to ensure they are able to deliver the absolute best in services. It has always been my intention to hire and train the right people and take care of them so they can take care of the guests at Ascensia Spa.
Walk me through the ideal path you'd like someone to take to go from normal consumer to loyal customer.
When most people think about day spas or spa services the idea of these being "luxury" services for the occasional treat is what I most often hear. I want to break this barrier and let everyone know the health and wellness benefits you are also reaping when you indulge in spa services. Society is more aware now than ever of the health benefits of getting a regular massage, once every 4-6 weeks. Those aches and pains that never seem to leave and have always been there will slowly but surely melt away with regular massage maintenance. This is also true for regular facials and skincare. You are spending an hour with someone trained to identify your skin and note the changes that are happening maybe even before you notice them. Taking time to schedule a facial seasonally, 4 times a year, to really prepare for the changes in weather can keep your most visible asset looking happy and healthy! The same applies for nail care in manicures and pedicures. We want you to come in for the experience and keep coming back for the results!

How do you generate new ideas and keep things fresh in the business?
Being a new business, everything is still pretty fresh but this industry is ever changing so we are trying to remain a few steps ahead of the rest! As a team we are constantly talking about the latest trends in services across the country and seasonal changes we would like to make. Even if we decide not to use them it's a great opportunity to listen to individual ideas and motivate each other out of our comfort zones.
What has been the biggest lesson you've learned since opening your business?
The biggest, and hardest, lesson I have learned since opening has been to stay on track with my vision and goal of everything I want Ascensia Spa to be.. Even if that means saying "no" and letting things go that just aren't working.
Where do you see your business in 10 years?
In 10 years Ascensia Spa will be an established, well-known location for all of Columbia to come Relax, Refresh, and Rejuvenate ;)
How would you like people to remember you and your company?
When people think of Ascensia Spa, I want them to be happy. I would like everyone to feel a since of relief from the moment they book their appointments, knowing the satisfaction of services and company that lies ahead!
In one word, describe your customers.
One word to describe Ascensia Spa guests.. "contented!"