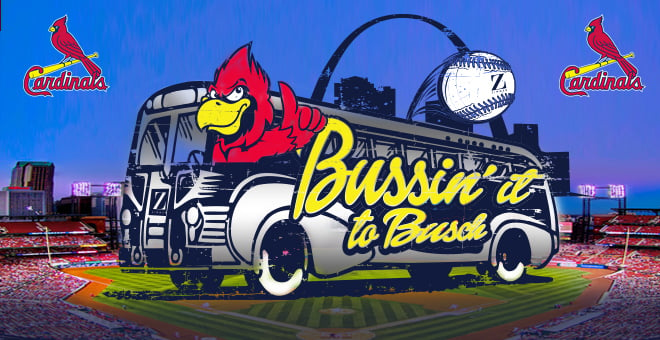 Associating your brand with Cardinals baseball is one of the smartest marketing decisions you could ever make.
St. Louis Cardinals fans are some of the most loyal individuals in the country. Businesses who position themselves as supporters of this iconic team find that this unmatched level of fan allegiance consistently converts into dedicated future customers!


So, how can your business get in on the action? By Bussin' it to Busch!
On Friday, May 10, 2019, we'll load up four charter busses full of 200 eager Cardinals fans, our on-air radio talent, and our event sponsors to go and watch the Cards take on the Pittsburgh Pirates.
We heavily publicize this event, even though it has earned an impressive reputation of its own after five successful years! To put it lightly: Listeners. Love. This. Experience.
Don't miss out on this exclusive event sponsorship opportunity!
Be a part of the conversation when ALL of Mid-Missouri is buzzing about Bussin' it to Busch!
Find out how to become an event sponsor and attach your business' name to this once-a-year event by filling out the form to the right. Go Cards!
View our blog articles that demonstrate how sports marketing can positively impact your business: